Sacramento Kings: Media Day Notes and Thoughts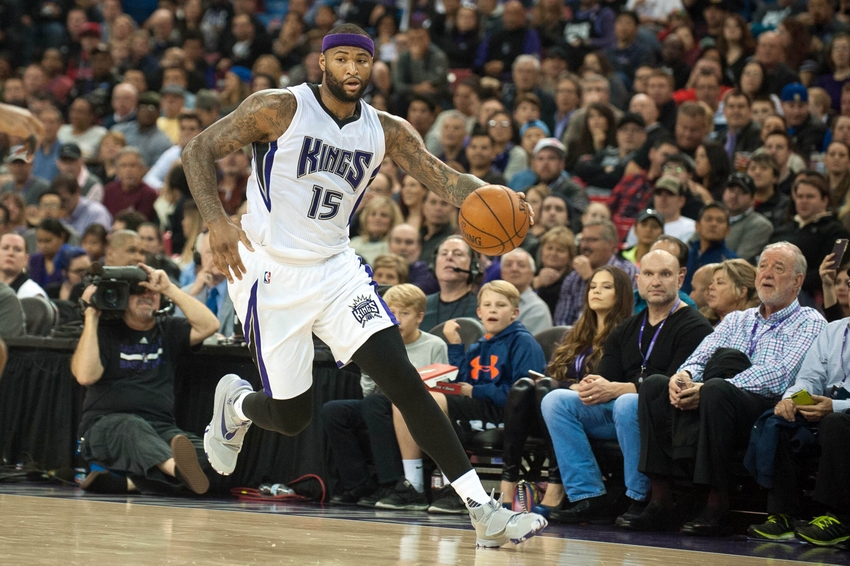 The Sacramento Kings opened the new season on Monday with media day.  Here are some early notes, interesting tidbits, and my thoughts on that news.
The Sacramento Kings opened a new building and a new season with Monday's media day.  The first practice was this morning.  Here are the interesting stories and tidbits I discovered from the start of a new season with my takes on those findings.
George Papagiannis?
Below is a tweet from James Ham, a Kings Insider for CSN California, showing Georgios Papagiannis with the American spelling of his name.
Papa G being taught a new way to spell his name. He's officially been Americanized. pic.twitter.com/ulKGnZFEQ9

— James Ham (@James_Ham) September 26, 2016
Apparently, we will only have to try to pronounce one difficult name this preseason instead of two for Mister Papagiannis.
DeMarcus Cousins Olympic Gold Medalist
DeMarcus Cousins brought his summer hardware to media day.    Below is a tweet from the Sacramento Kings twitter handle showing off the gold medal.
Things just got a bit more golden out at #KingsMediaDay #BoogieForAmerica pic.twitter.com/bIsc89FOX0

— Sacramento Kings (@SacramentoKings) September 26, 2016
Ty Lawson
According to Jason Jones of the Sacramento Bee, Coach Joerger is expecting a big year from Ty Lawson.
Dave Joerger said Darren Collison's situation as far as league discipline is still up in the air and he's counting on Ty Lawson 4 a big year

— Jason  Jones (@mr_jasonjones) September 26, 2016

I believe the Kings are expecting a lengthy absence from Darren Collison and they know Lawson will have to run the show.  They are preparing him to play that big role from day one.  I am excited to see Lawson this preseason and evaluate his current form.
DeMarcus Cousins, the next Marc Gasol?
These were the two most interesting tidbits coming out of media day for me.  Courtesy of Jason Jones on Twitter.
Cousins said he hasn't had an in-depth talk with Joerger about his role on offense, but he expects to facilitate and play in high post more

— Jason  Jones (@mr_jasonjones) September 27, 2016
Cousins said he knows from talking to assistant coaches, playing against Joerger, he could play a role similar to Marc Gasol in Memphis

— Jason  Jones (@mr_jasonjones) September 27, 2016

Cousins with the ball in his hands and creating more offense for the Kings sounds like a great idea to me.  This could really be a huge season from Cousins on the offensive end.  I cannot wait to see if this story materializes into facts early in the season, but I can picture it being the case.
Bring on the Defense
One last note from media day came from Jason Jones on twitter below.
Players also seemed genuinely excited about having a "defensive" practice. All agreed defense is what is needed most after last season.

— Jason  Jones (@mr_jasonjones) September 27, 2016
This may be the best news for the Kings and Kings fans everywhere.  The defense was bad last season and it is no secret.  With the renewed focus on defense from the coaching staff, I suspect the defense improves, but there is a long way to go for the Kings.  Here is to hoping it is a big improvement.
Summary
These are just a few stories from the Sacramento Kings media day 2016.  Hopefully, you enjoyed the day and are getting excited about the season.  Stay tuned to A Royal Pain for all the Kings news and takes this season.  Thanks to James Ham, Jason Jones, the Sacramento Kings, and you for reading.
More from A Royal Pain
This article originally appeared on