Sacramento Kings Lose Nail-biter To The New York Knicks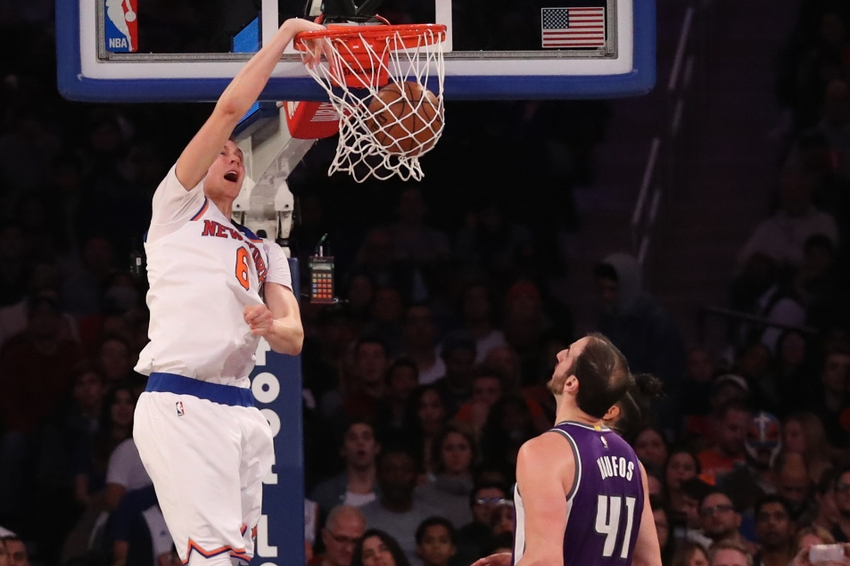 Winning on the road continues to be a struggle for the Sacramento Kings as they lost to the New York Knicks today in the Madison Square Garden by a score of 106-98.
Notable players on the Kings today were DeMarcus Cousins who recorded 36 points and 12 rebounds, Rudy Gay who scored 22 points, and Darren Collison who recorded 13 points and 6 assists.
Again, the Kings continue to start games rusty. At the end of the first quarter of today's game, the Kings trailed the Knicks by a score of 26-21 and by the end of halftime 55-41.
But when the second half began, Sacramento started to find their rhythm. They rebounded well in the third quarter, which had them only trailing by 4 points going into the final period. Unfortunately, however, the Knicks were able to hang on until the clock hit triple zeros.
This current road trip for the Kings had the potential for them to rejuvenate their season record, but so far under four games, the purple and white have been 1-3.
Hopefully, the Kings can gain some momentum in their next game which will take place on Wednesday against the Dallas Mavericks.
This article originally appeared on