Sacramento Kings Lose Heartbreaker in Rip City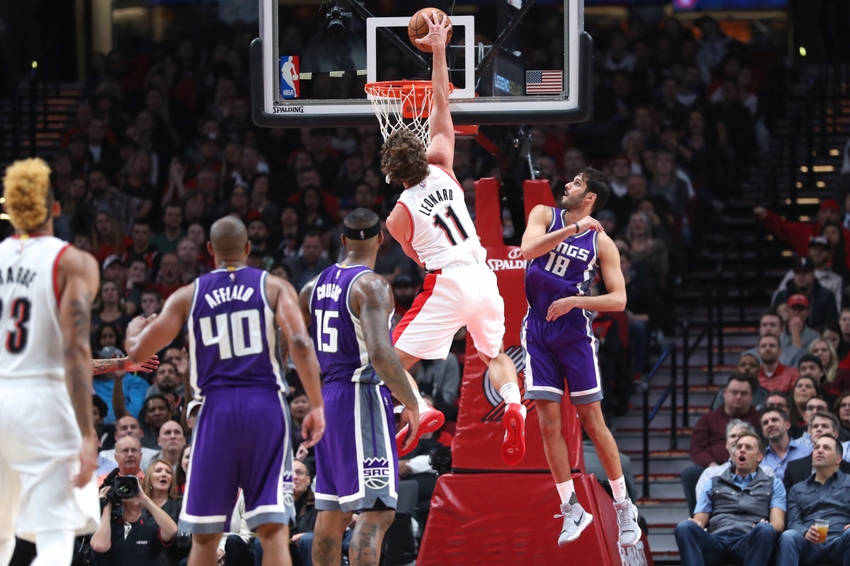 The Sacramento Kings have worsened their season record to 4-7 tonight by losing to the Portland Trail Blazers by a score of 122-120 in overtime.
Notable players from the Blazers this evening were Allen Crabbe who scored 16 points, C.J. McCollum who scored 31 points, and Damian Lillard who scored 36 points. 
Notable performances from the Kings' roster were Darren Collison who scored 20 points, DeMarcus Cousins who scored 33 points, and Rudy Gay who recorded 29 points and 14 rebounds. 
Similar to most games this season, the Kings were competitive against their competition tonight. Although Portland lead for most of the game, Sacramento kept the score close and kept grinding throughout the contest.
The Kings were able to take the lead in the final period of the game, but the Blazers leaned on Damian Lillard who went off in the fourth quarter. As a result, the game went into overtime, where the Blazers did just enough to earn the victory in the final seconds of the game.
Tonight's loss for the Kings showed that the purple and white will not be pushovers this season, but this team still is in the process of learning how to finish games.
The Kings will have a couple of days to regroup themselves, as their next contest will be against the San Antonio Spurs this upcoming Wednesday.
This article originally appeared on