Sacramento Kings Get Outmatched By Houston Rockets' Offense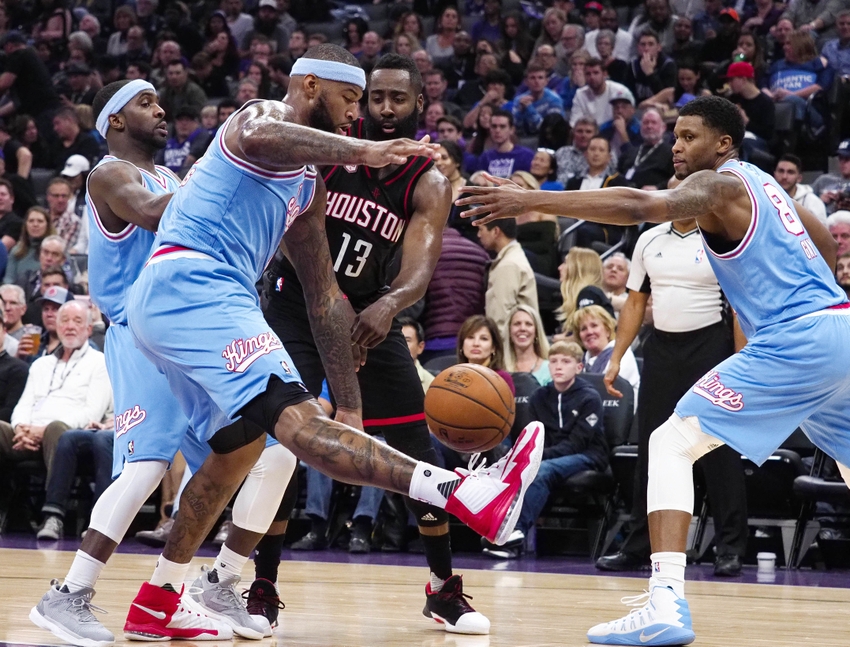 The Sacramento Kings' winning streak fell last night as they lost to the Houston Rockets by a score of 117-104. The Kings now have a record of 6-10 and are cuurently10th place in the Western Conference standings.
The Kings just had no answer against the Rockets' offense last night. The Rockets relied heavily on their perimeter shooting in the game, and as a result, they were able to make a whopping 21 three-pointers.
James Harden (who is having a career season statistically) played a huge part in the Rockets' win, as he finished the game with 23 points, 10 rebounds, and 10 assists (his 4th triple-double of the season).
Overall, the Rockets' offense was too much for the Sacramento Kings. Although the purple and white were able to put up points on the scoreboard, it was too little too late as they trailed heavily throughout most of the game.
Notable players from the Kings tonight were Garrett Temple who recorded 9 points and 2 steals, Matt Barnes who scored 12 points, and DeMarcus Cousins who recorded 32 points, 9 rebounds, and 5 blocks.
Sacramento will have the chance to redeem themselves from last night, as their next contest is on Monday against the Brooklyn Nets on the road. Can the Kings find a way to get back on track?
This article originally appeared on