Sacramento Kings: Game 5 Preview at Miami Heat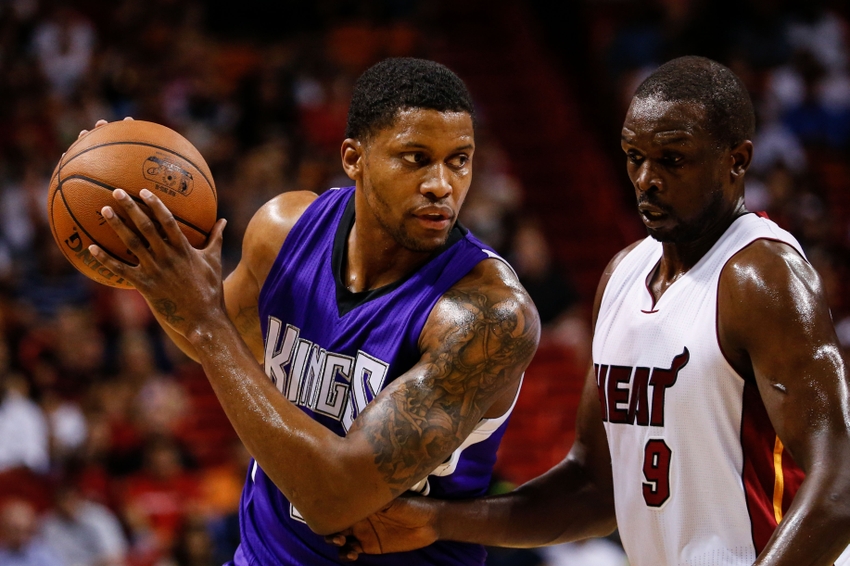 The Sacramento Kings travel down to take on the Miami Heat on November 1, 2016.  This article examines everything Kings fans need to know about tonight's game.
The Sacramento Kings travel south to Miami to do battle with the Heat tonight.  The Kings are coming off a loss last night against the Atlanta Hawks.  Back-to-backs can always be tricky and facing a rested Miami Heat team at home will make matters worse for the Kings.
Without further ado, let us get to everything you need to know about tonight's game.
Injuries
The injury bug has finally reached Sacramento.  Omri Casspi was inactive for last night's game with an illness.   No word on his status for tonight's game yet, but do not be surprised if he is inactive again.
Darren Collison will continue serving his suspension.  It runs through the first eight games of the regular season leaving Ty Lawson and Garrett Temple to handle the point guard duties tonight in Miami.
Miami Heat's Scouting Report
The Miami Heat had a great deal of turnover this offseason.  Their franchise player Dwayne Wade departed for Chicago, so the Heat decided to take things in a different direction.  Gone too are Luol Deng, Mario Chalmers, Gerald Green, Chris Andersen, James Ennis, and Joe Johnson.
That goes without mentioning Chris Bosh who is technically still a member of the Miami Heat.  Bosh is not medically allowed to play due to a blood clot issue.  I am sure you have heard a great deal about this situation, but all we need to know for tonight's contest is that Bosh will not be in uniform for the Heat.
That leaves Goran Dragic and Hassan Whiteside to be the one-two punch in Coach Erik Spoelstra's new-look Heat.  Dragic is averaging 18.3 points and 6.7 assists per game in the early season, while Whiteside is averaging a mammoth double-double of 21.7 points and 14.7 rebounds per game.
The Heat are coming off a 106-99 loss to the San Antonio Spurs.  Below is a highlight video from that game to give you a glimpse into what the Heat are bringing to the court tonight.
The Heat have one win and two losses this season and have yet to win a game at home, so things are not looking completely bleak for the Kings.  Expect Miami to come out and try to push the pace early and wear down the Kings potentially tired legs.
What to Watch for?
DeMarcus Cousins versus Hassan Whiteside
You can bet your bottom dollar that Hassan Whiteside starts the game matched up on DeMarcus Cousins when the Kings have the ball.  Whiteside is a fantastic shot blocker averaging 3.7 blocks per game last season.  Whiteside was drafted by the Kings in 2010 and may have revenge on his mind.
This is one of the toughest match-ups Cousins will face all year, but he is DeMarcus Cousins.  I predicted the box score for this game here and I had Cousins numbers slightly depressed because of the Whiteside match-up.  I am excited to see these two forces square off in what should be the marquee battle of the night.
Back-to-Back Effects
The Kings played outstanding against the Spurs in game two of their first back-to-back set, but we all know the difficulties it can cause a team.  The Kings have traveled a lot the last few days and it could create some ripple effects on the team.  I expect the legs to tire as the game goes on, so let us hope the Kings can rush out to a big lead and hold on down the stretch for another win in the ledger.
Rudy Gay
Rudy Gay is averaging 22.3 points per game through four games this season.  The Kings are going to need Gay to have a big game if they are going to win.  Gay should be matched up against Justise Winslow who has the length and ability to be an elite defender but has not reached that level yet.  Here is to hoping, Rudy Gay takes him to school tonight and leads the Kings in scoring for victory number three of the season.
Summary
There you have it, everything I am watching for in tonight's contest.  It should be a good game, but the Kings need to be ready.  The Heat are a young team that plays hard.  The schedule looks daunting the rest of the week, so the Kings need to secure a victory tonight in Miami.
Check back to A Royal Pain for the game recap and everything you need to know about the Sacramento Kings this season.  Thank you for reading.
This article originally appeared on