Sacramento Kings: Game 19 Preview at Philadelphia 76ers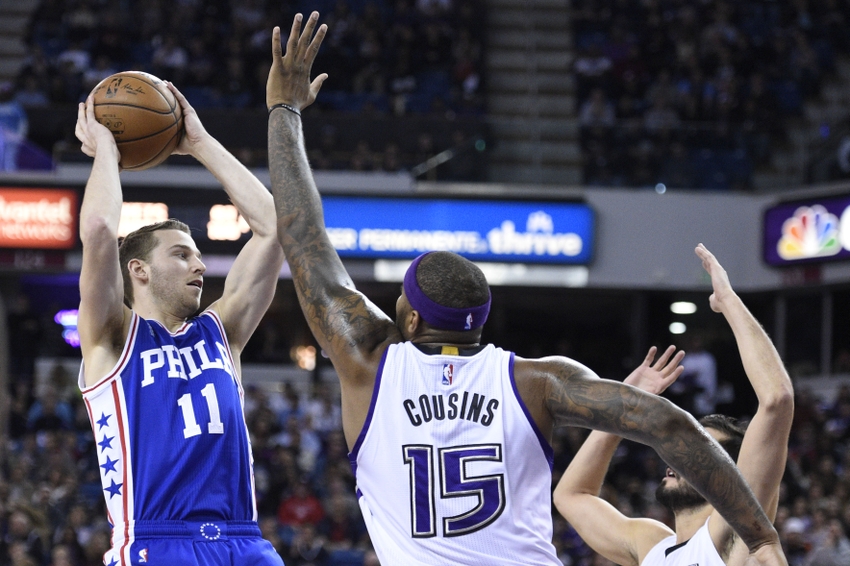 The Sacramento Kings travel to take on the Philadelphia 76ers today.  This article examines everything Kings fans need to know about tonight's game.
The Kings are currently in the middle stage of their six-game road trip, and so far under the first two games, they have been 1-1. The 76ers are a winnable opponent for the Kings, so the purple and white must capitalize on today's contest.
Philadelphia 76ers' Scouting Report
The 76ers are nowhere near from good (record of 4-14), but they have been better this season compared to previous campaigns. The man anchoring this rejuvenation, Joel Embiid. He only plays roughly 23 minutes a game, but when Embiid is on the court, he is a menace for opponents.
Currently, Embiid (playing limited time) is average a whopping 18.2 points, 7.8 rebounds, and 2.4 blocks per games while posting a Player Efficiency Rating (PER) of 23.81. The Kings' interior defense must step up tonight and contain the Cameroon sensation if they want to come out tonight victorious.
What to Watch for?
Diversity on Offense: In their last game against the Wizards, the Kings only had three players score in double-digits: DeMarcus Cousins, Rudy Gay, and Ty Lawson (combining for 66 points). The Kings struggled in getting other players involved in the scoring distribution last game against the Wizards, so I expect to see that change this time around.
Cool Down The Sauce: Sacramento's former 1st round pick, Nik Stauskas, is having a career year with the Sixers so far.
In the 18 games he has played this season, "Sauce Castillo" is averaging 10.3 points a contest while shooting an efficient 51.2% from the floor and 45.1% from beyond the perimeter (what happened?!). Sacramento must make sure that Stauskas doesn't torch them tonight on the court.
Growth?: An excruciating trend that has haunted the Sacramento Kings community in recent years have been blowing winnable games. Although we have seen the Kings execute many upsets in the past, their fans have also witnessed numerous blowouts from the purple and white. This may not be a "must win" for the Kings tonight, but it is more of a "you better win" type of matchup. The moment the Kings can show that they can consistently defeat inferior competition will be the time when we see significant growth from this team.
Summary
Overall, the Kings should win this game if they can balance the scoring distribution and defend players like Joel Embiid and Nik Stauskas effectively.
I expect this game to be close, but when it is said and done, I choose the Kings to win the nail-biter and improve their overall record to 8-11.
This article originally appeared on