Sacramento Kings Fall Short To The Los Angeles Clippers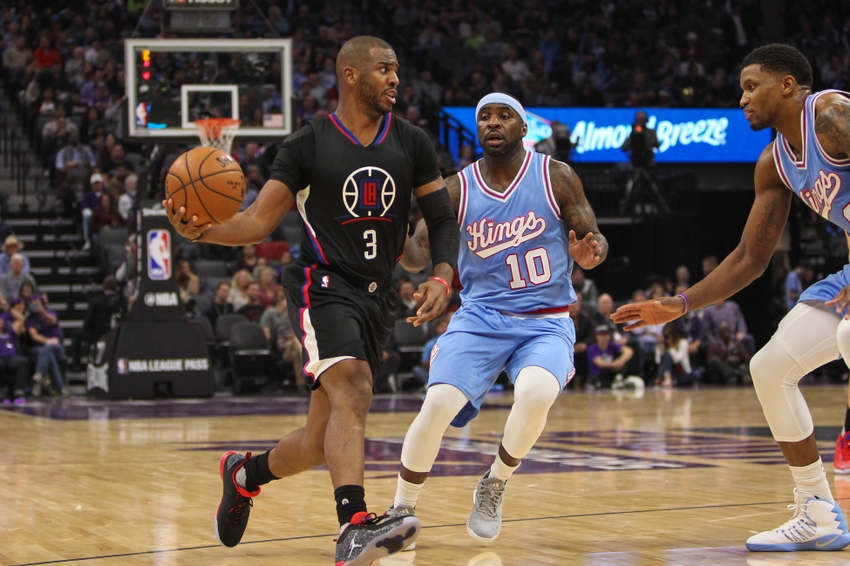 Tonight's 121-115 loss to the Los Angeles Clippers drops the Sacramento Kings to a record of 4-9.
Top performers by the Clippers tonight were J.J. Redick who scored 26 points off 8/12 shooting, Blake Griffin who scored 29 points, and Chris Paul who recorded 11 points and 12 assists.
Notable players from Sacramento tonight were Darren Collison who scored 16 points, Ty Lawson who recorded 18 points and 8 assists, and DeMarcus Cousins who recorded 38 points, 13 rebounds, and 7 assists.
To start the game, it couldn't have gone worse for the Kings. Led by J.J. Redick, the Clippers were red hot from the court as Los Angeles lead Sacramento 40-24 after the first quarter.
The shooting remained an asset for the Clippers in the second quarter, as they shot 10/13 from the perimeter and scored a whopping 73 points in the first half. It looked bleak for Sacramento going into the third quarter, but the guys wearing light blue showed some fight in the second half.
The Kings remained optimistic throughout the game, which caused the team to rally. The once 19-point lead that the Clippers had at halftime suddenly went down to single digits in the fourth quarter.
Unfortunately, the rally constructed by Sacramento wasn't strong enough, and the Clippers were able to sustain the victory.
Again, the Kings remain to be a scrappy team. Although the record hasn't shown much progress, Sacramento is showing the effort and heart in games this season that was usually absent from their previous campaign.
Hopefully, the energy that the Kings continue to display on a nightly basis translates to wins soon. Their next game will be on Sunday against the Toronto Raptors.
This article originally appeared on