Sacramento Kings Fall First To The Los Angeles Lakers in Season Series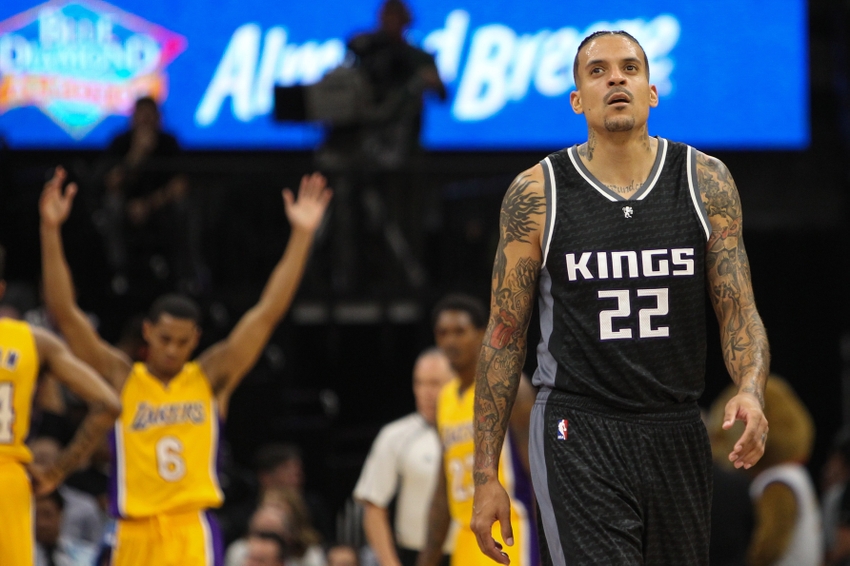 The Sacramento Kings entered tonight's contest against the Los Angeles Lakers being victors of two straight, but their winning streak ended tonight as they fell to their California rival by a score of 101-91.
The Kings started out the game in ideal fashion. After the first quarter, the players in black were able to outscore Los Angeles 30-24, and maintain the lead at 55-45 going into halftime.
But once the second half was in session, the aggressiveness and efficiency for Sacramento suddenly dissipated. The Lakers were able to have their way with Sacramento as they trimmed the Kings' lead from 10 to 3 at the end of the third quarter.
The Lakers kept challenging the Kings in the final period, and as a result, they were able to rally and earn the victory.
Notable performances from Los Angeles tonight were Julius Randle who recored 15 points and 8 rebounds, D'Angelo Russell who scored 17 points, and Louis Williams who scored 21 points.
Notable players from the Kings were Darren Collison who recorded 6 points and 9 assists, Rudy Gay who scored 15 points, and DeMarcus Cousins who recorded 28 points and 9 rebounds.
As a result of tonight's loss, the Kings now fall to 4-6 in the standings. Their next game will take place in Portland tomorrow against the Blazers.
This article originally appeared on