Two Kings make one prominent list of NBA's top 100 players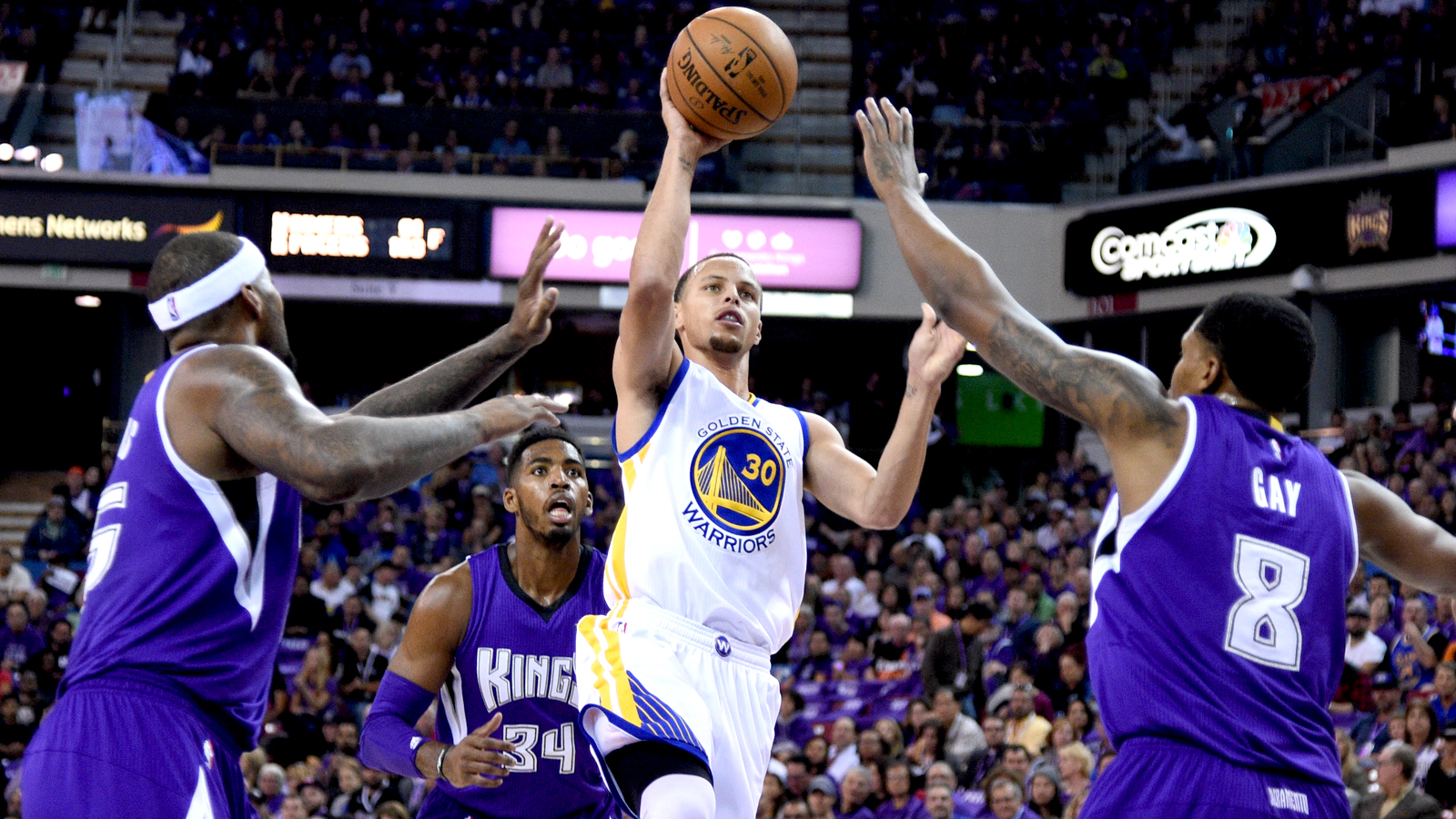 The Sacramento Kings don't quite stack up when it comes to having an average number of top-100 players. But they make up for it by having one of the best in the league, period.
Sports Illustrated's annual ranking of the top 100 players in the NBA includes just two Kings for the 2015-16 season, and they're the obvious candidates: Rudy Gay (52) and DeMarcus Cousins (14).
Gay's ranking seems just about right; while some might see it as a massive overrating, SI points out that it's important to separate his production from "the idea of Rudy Gay" and what he could be if he just approached the game differently.
Any umbrage with Cousins' ranking will be that he's ranked too low, naturally. Kings fans might clamor for him in the top-10, and they'd have a point. But his falling at No. 14 might have more to do with the team around him than with Cousins:
"There isn't really a polite way to put this: DeMarcus Cousins is the highest-ranked player on this year's Top 100 who hasn't won anything in the NBA. All 13 players ranked above Cousins, who's perpetually dysfunctional Kings are 131–263 (.332) since drafting him in 2010, have made the playoffs, 12 have won a series, eight have made the conference finals, and four have won a title."
It's something of a chicken-or-the-egg question: Does Cousins need to be even better to get the Kings into the playoffs, which in turn would make him a top-10 player? Or is he a top-10 player now at his current level of production, but one without the wins to truly make his case?
(h/t Sports Illustrated)