Sacramento Kings Achieve Victory Against the New Orleans Pelicans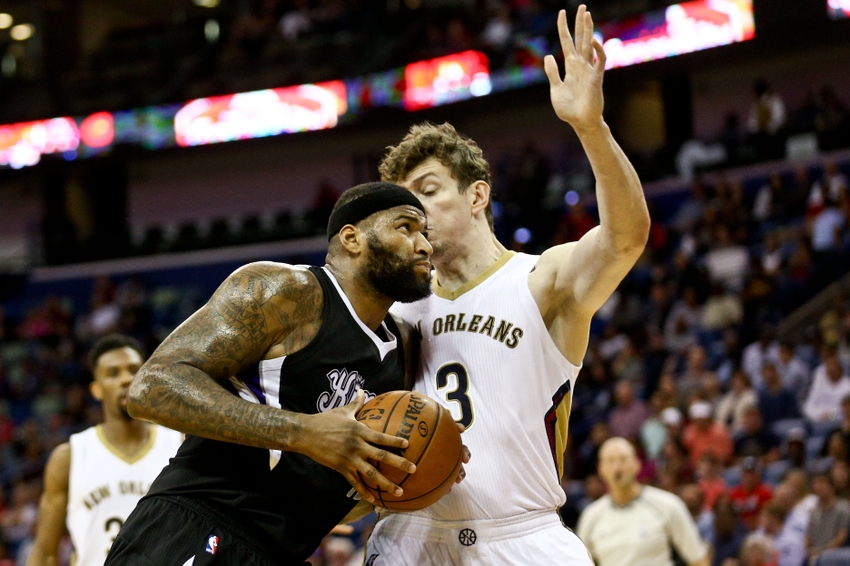 The Sacramento Kings entered last night's game with the hefty task of dealing with Anthony Davis, the star player for the New Orleans Pelicans.
Although the Kings were unsuccessful in shutting down the NBA star, who scored 34 points, the purple and white were still able to win yesterday's contest by a score of 102-94.
Notable players for the Kings last night were DeMarcus Cousins who scored 28 points, Arron Afflalo who scored 15 points, and Rudy Gay who recorded 21 points, 6 assists, and 6 rebounds.
Sacramento was able to start off the game strong as they outscored New Orleans 33-26 in the first quarter. As a result, the Kings were able to keep the momentum for the rest of the game and prevented the Pelicans from creating any type of rally for a legit comeback.
Overall, the Kings were expected to win this game. The Pelicans entered the Golden 1 Center with a season record of 0-7, and because of that, the Kings needed to take advantage of the golden opportunity.
The next time the Kings will take the floor will be against the Los Angeles Lakers on Thursday night. If Sacramento is able to win that game, they will make their way back to a .500 record (currently 4-5).
This article originally appeared on