Westbrook, Durant throw shade at Stephen Curry's defensive reputation
Stephen Curry turned in his best defensive performance of the Western Conference finals on Thursday night to keep the Warriors alive as they claimed Game 5 from the Oklahoma City Thunder 120-111.
Curry had five steals in the game, including a late strip of Kevin Durant that —€" at the time —€" looked to seal the game.
Curry's strong defensive game came in the first contest where he did not start as Thunder point guard Russell Westbrook's primary defender. Westbrook scored 31 points but was 11-for-28 from the field, mostly against Warriors guard Klay Thompson.
When Durant and Westbrook were asked after the game if Curry was an "underrated" defender, the Thunder duo didn't hold back their true feelings.
Westbrook could only laugh, while Durant threw some shade at the back-to-back MVP:
"He's pretty good, but he doesn't guard the top point guards," Durant said. "I like our matchup with him on Russ."
Curry when asked about the comments said ""I don't get too caught up in the 1-on-1 matchup — my job is to follow the gameplan.
Later in the press conference, he said: "I got a great teammate that's obviously a better defender."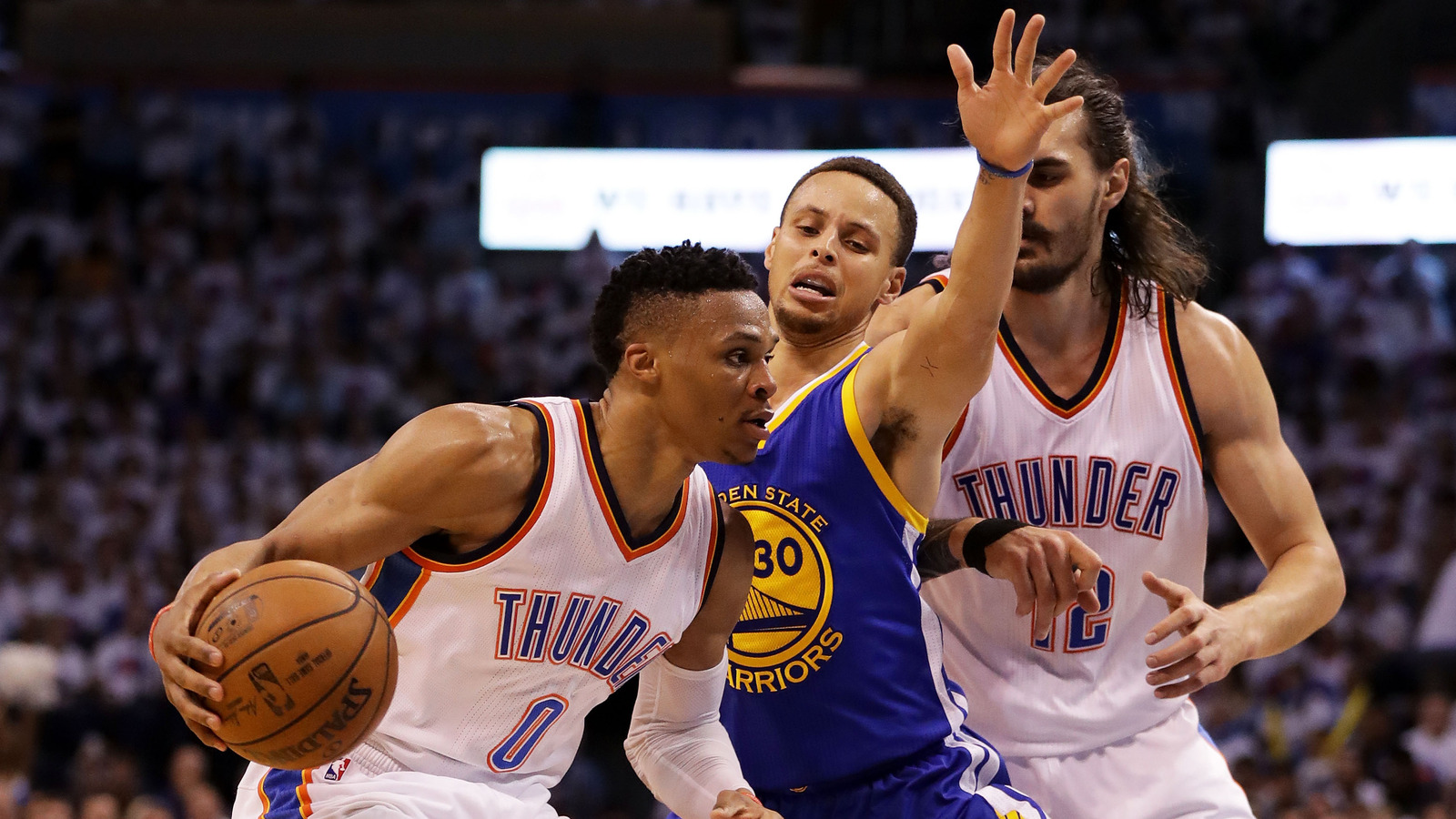 Thompson is one of the best two-way guards in the NBA and is an elite on-ball defender. Warriors coaches have frequently put him on the opposing team's top guard in late-game situations.
The Warriors forced a Game 6 with the win. The series returns to Oklahoma City for that game, which will take place Saturday night.