Rodney Stuckey Upgraded To Probable Tonight vs Phoenix Suns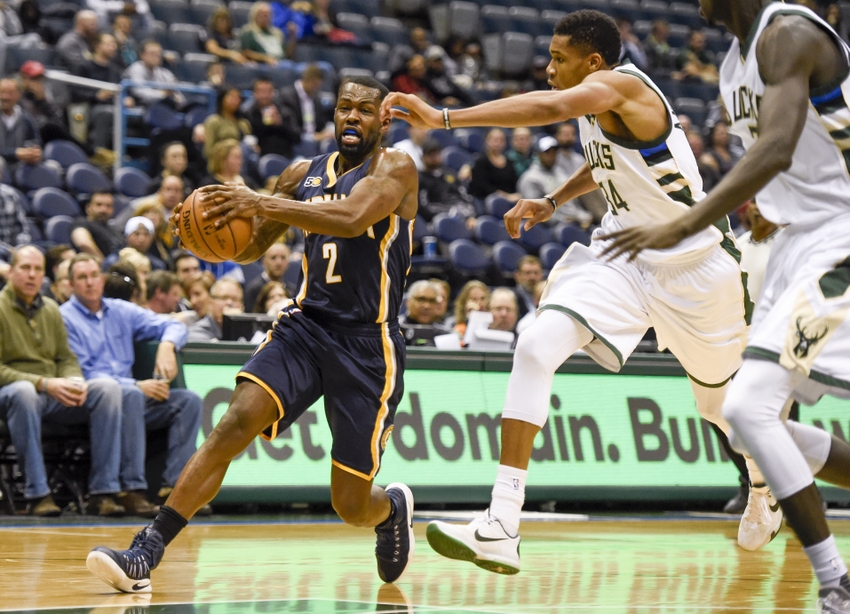 Rodney Stuckey is potentially making his return to the Indiana Pacers rotation after missing 10 games with a hamstring strain.
The Indiana Pacers have upgraded backup guard Rodney Stuckey to probable for tonight's game against the Phoenix Suns.
Stuckey missed 10 games with a hamstring strain after going down early in the Pacers' second game of the season. He was expected to miss at least two weeks but tonight's return is mildly surprising.
Stuckey hinted at the possibility yesterday.
Two games (and really less than that) is a small sample size, but the good news is in those 26 minutes Stuckey was 4 of 7 from the field and 1 of 2 from 3-point range. He had a total of 8 points, 4 rebounds, and 2 assists during those games.
Stuckey gives the reserves a little bit of size at the guard position, something the starters lack. Getting Stuckey back in the rotation can help the bench's offense, as long as he's healthy.
Last year Stuckey was never at 100%, and it showed in his production. It was the first time since his rookie season with the Detroit Pistons that he failed to score 10+ points a game.
As long as Stuckey is healthy, he is a welcome addition to the Indiana Pacers rotation.
More from 8 Points, 9 Seconds
This article originally appeared on