Rodney Stuckey is Bringing a Huge Lift Off the Bench for the Indiana Pacers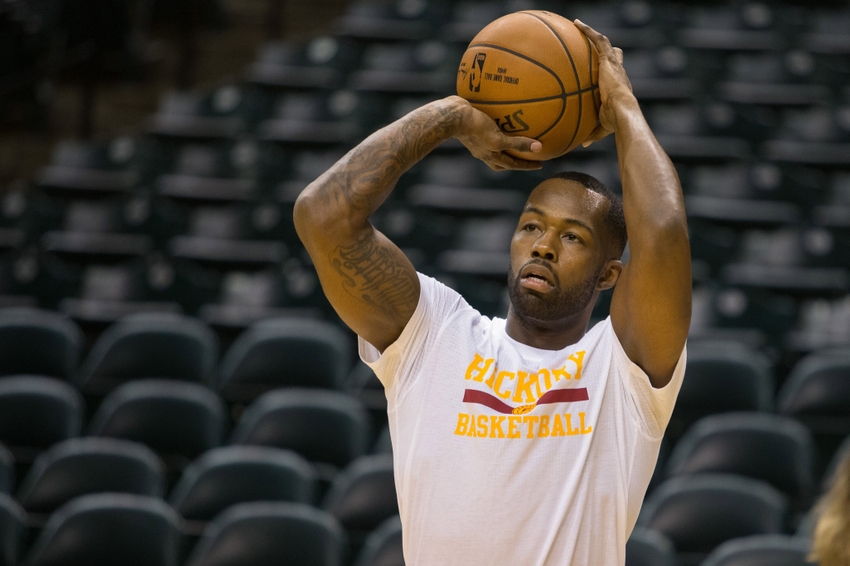 Since returning from a hamstring injury that cost him 10 games, Rodney Stuckey has been an important player for the Indiana Pacers off the bench.
Rodney Stuckey has been a bit inconsistent since returning from injury, but the Indiana Pacers are happy to have him back. Even on nights when his shot wasn't falling, he impacted the game. His attacking mentality creates opportunities for the Pacers.
Through eight games since coming back, Stuckey has averaged 10.8 PPG, 2.4 RPG, and 1.6 APG. He's also shooting 46.9% from the field.
Another big stat that shows how aggressive Stuckey is playing is how he's getting to the foul line just under four times per game. That's pretty good for a bench player. In fact, through the eight-game span since returning from injury, Stuckey is averaging more free-throw attempts per game than star Paul George is on the season.
Stuckey has had three games which stand out the most. Last night against the Los Angeles Clippers, in which he scored 16 points on 7 of 10 shooting in 21 minutes. On November 25th against the Brooklyn Nets, where Stuckey scored 18 points and made two three-pointers. The third game would be on November 21st against the Golden State Warriors. Stuckey scored a season-high 21 points on 7 of 12 shooting. He was one of the few bright spots for the Pacers that night.
It would be a huge boost for the Indiana Pacers if they can get another performance from Stuckey like he had against the Warriors last month. With everyone on the roster now fully healthy, it should be a much more competitive game.
You can watch the game tonight on League Pass or on NBA TV. Tip-off will be at 10:30 p.m.
More from 8 Points, 9 Seconds
This article originally appeared on