Rodney Stuckey Can't Be Dead Weight Again For The Indiana Pacers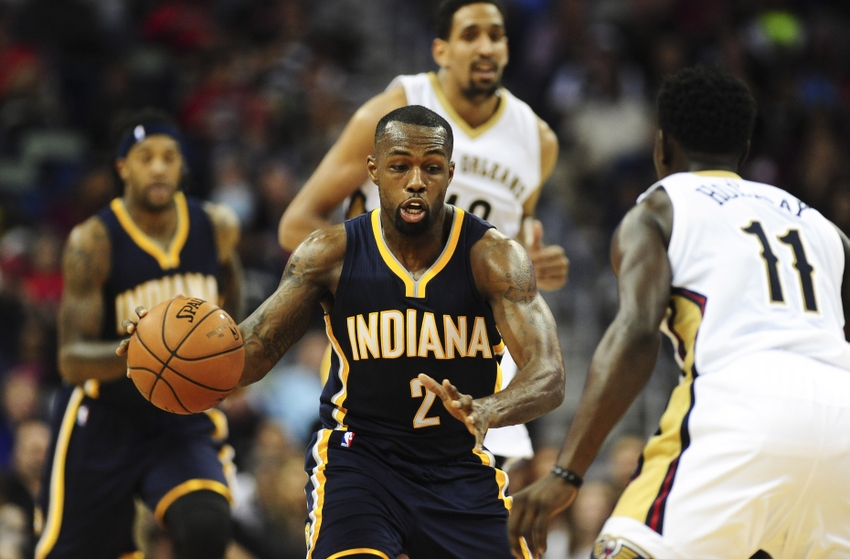 The 2015-16 season wasn't kind to Rodney Stuckey, but he has a chance to reinvigorate himself in his third year with the Indiana Pacers.
Other than his rookie season, Rodney Stuckey had the worst season of his NBA career last year.
There isn't any way to sugarcoat it. It was bad.
On top of missing 24 games — thanks to injuries — his points, rebounds, and assists were all below his career averages. There was no Godney, as he only had two games with 20 or more points and in the majority of his games, he scored in single-digits.
With only 8.9 points, 2.7 rebounds, and 2.2 assists per a game, the Pacers were better with Stuckey on the bench than on the floor.
According to the PointAfter, Rodney was the biggest drag on the Pacers last season, statistically speaking.
Box Plus/Minus: -2.5
Win Shares: 2

As the Pacers moved on from big men Roy Hibbert and David West to embrace a small-ball mentality, it became the guards' time to shine in Indy. Rodney Stuckey, however, saw his numbers dip significantly.

After shooting 39 percent from beyond the arc last season en route to 12.6 points per game, Stuckey averaged just 8.9 points and made a ghastly 24.1 percent of his triples. Provided Stuckey made $7 million and missed 24 games, he didn't exactly justify himself as anything other than dead weight to the Pacers this season.
Ouch.
But a big reason for that was his sore ankle and foot didn't allow him to play at 100% for most of the season. He told Pacers.com last month that he never felt comfortable even when he came back from his injuries.
"I just didn't feel right. I was out of shape," he said. "I wasn't even able to practice when I came back. I was only able to play in the games."
While we can excuse last year's drop in production by attributing it to injuries, he must prove that was the reason why his numbers suffered.
The good news is through four preseason games, he's looked much more like the version of himself that earned the Godney nickname.
More from 8 Points, 9 Seconds
So far he's shot 45.9% from the floor and 71.4% (5 of 7) from beyond the arc. His averages are now 13.5 points, 4.5 assists and 2.5 rebounds a game. In the games where he played significant minutes, he's scored double-digits in all three and scored 20+ points in two.
These numbers come with the big grain of salt that it is just preseason, but considering that he was leading the Pacers in the deadweight department last season, these numbers are encouraging.
Much like accessing a player in Summer League, in the preseason you are looking for basic competence over raw numbers. While he's below the league-average in his shooting percentages around the rim, Stuckey been visiting the free throw line 5.3 times a game. Add to that the fact even during last season's struggles he was average around the rim, so he'll be fine in the long run. He's being aggressive and created offense for himself and the Pacers so far in the preseason.
The advanced numbers say he's been efficient in his scoring and much more of a plus to the team as compared to last season. For better or worse, he's been scoring most of his points unassisted. That may be harder in the regular season, but for the sake of wondering if Rodney has gotten his game back on track, it is a good sign he's been able to create offense on his own.
These are just early indicators that Stuckey found his old form, but the real test comes once the regular season begins. But it looks like Stuckey just wasn't at 100% when he played last season and it was reflected in his stats.
If Stuckey remains healthy and keeps playing like he did two seasons ago, then the Pacers have gotten even deeper than they were expected to be.
This article originally appeared on