Robin Lopez is 'very open to coming back' to the Trail Blazers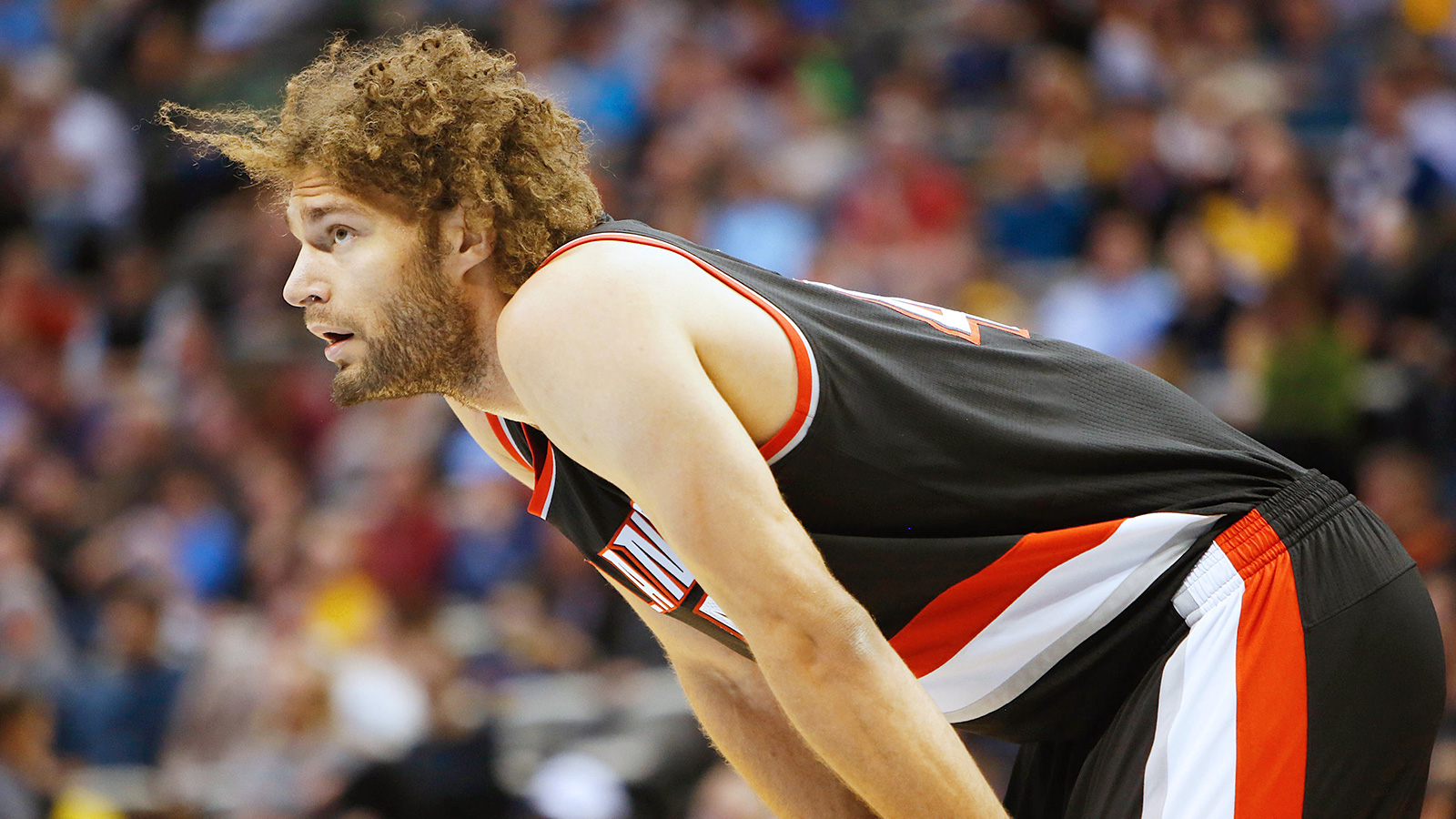 While LaMarcus Aldridge will certainly be the Portland Trail Blazers' top priority this summer, they also have a few other players who will be free agents – among them, Robin Lopez. After bouncing around the league a bit, Lopez finally seems to have found a home in Portland. He's an ideal fit in Terry Stotts' offense, not to mention next to LaMarcus Aldridge. He's the keystone to the Blazers' defense, not just because of his shotblocking ability but because of his communication. If Damian Lillard is about to get screened, Lopez will shout it out. If the defense needs to ICE the pick and roll, Lopez will give that command.
For his part, Lopez says he wants to come back, though he understands the nature of the business.
"I've loved my time here in Portland," said Trail Blazers center Robin Lopez, who enters the offseason a free agent. "I would love to come back. I'd be very open to coming back, but it's hard to say 100 percent. You just never know what's going to happen."
As much as Lopez has found a home not just with the Blazers but in the city of Portland – really, can you think of an athlete more perfectly suited to their city's quirks than Lopez? – the NBA rarely takes home and comfort into account. If Lopez is offered a monster contract by another team, the Blazers may be reluctant to re-sign. By that same token, if the Blazers think they can find a cheaper replacement, Lopez may be looking for employment elsewhere.
(h/t The Oregonian)
Photo credit: Chris Humphreys-USA TODAY Sports