Reviewing Houston Rockets NBA 2K17 Player Images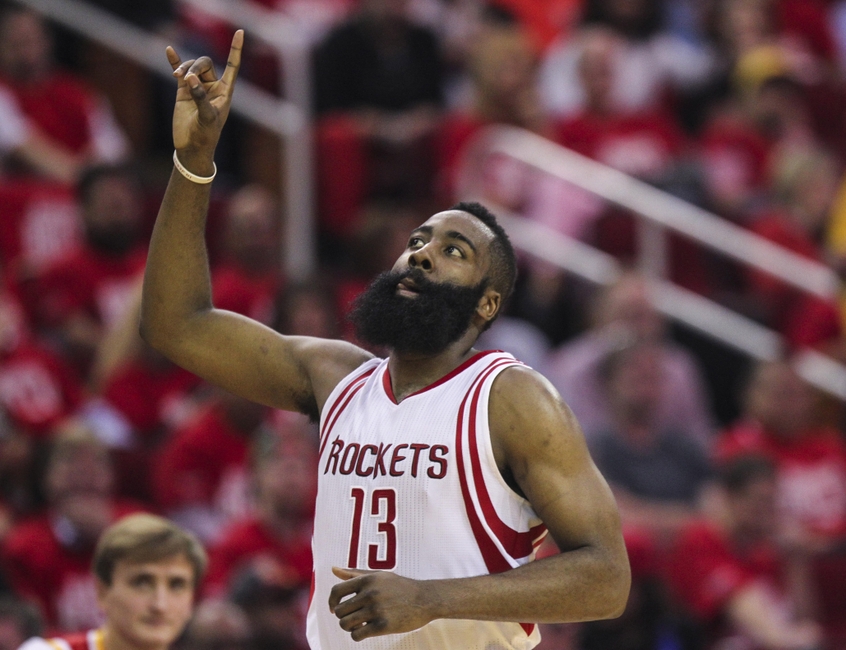 NBA 2K17 was released this week with yet more improvements to the game including life like player images.
Enhancements this year to the most popular basketball video game finds NBA 2K17 featuring life like images of the players.
Last season James Harden was one of three players featured on the cover. But this season he gets a revamp via the upgraded graphics and player scans.
Here's a look at some of the Houston Rockets roster upgraded images compared to their real images. Compare the two and decide for yourself how life like they are.
James Harden:
I selected an image with James Harden turned sideways for comparison sake. Harden's mohawk looks realistic as do his body but the beard could definitely use a bit of fluffing. 'The Beard' is one of the better images on NBA 2K17. Then again, after just being on the cover last season 2K Sports were well acquainted with the talented Rockets star.
Patrick Beverley
I searched for an comparison image where Patrick Beverley had his head down slightly.
Right away you'll note Beverley's hair is definitely not in line with his current hair style. That said, the image does seem life like. PatBev's physique is very close to his real life version especially his arms. Still, let's keep an eye out for NBA 2K18 to see if the game developers update Beverley's hair style.
Clint Capela
Although Clint Capela has very specific facial features his graphic scan ends up making him look zombie-like. Perhaps it's the way his eyes appear as they seem more like they've been drawn or painted on.  I'm nit picking, but while some of the graphic images appear so real Capela's is definitely one image which could use more fine tuning.
Ryan Anderson
First and foremost it's kind of cool to see Ryan Anderson in his new Rockets uniform. NBA 2K17 gets the jump on Houston in that regard.
Second, almost every image has one dead give away that it's a graphic and not a real person – the eyes. That's true with Ryan Anderson's scan as well, as he looks to be in a trance. That said, I showed one of the BBoyz this image, and he didn't know it was a graphic. In fact, noting the Rockets uniform his response was when did Anderson play?
Pablo Prigioni
At 39 the Argentinian is probably jumping for joy over his NBA 2K17 graphic scan as he looks 10 to 15 years younger. Admittedly I had no idea who this was initially. Though I considered Prigioni (and knew it had to be him because of the jersey number) the player literally looks no older than 30.
So, while some players will say their images aren't a true likeness, Prigioni is probably one of the few ballers who will be extremely happy with his.
Eric Gordon
Although Clint Capela's image had issues with the eyes it's Eric Gordon whose graphic looks the least like him.
More from Space City Scoop
First, his body isn't as stocky as his natural physique.  Gordon's face is missing his close beard and like all the images the eyes are a give-away.
Like Prigioni, the only way I knew this was Gordon was based on his jersey number.
So that's how some of your favorite Houston Rockets look, but there's another exciting upgrade for you the fan. NBA 2K17 offers another embellishment called "My Career". This feature allows you to scan your own image and create your player. It's important you create a strong archetype to be successful in the game. Things like weight, height and wingspan are all decided at this stage.
While these attributes may seem unimportant a taller player can do things like dunk easier whereas a shorter player will have the benefit of speed.
Want your voice heard? Join the Space City Scoop team!
Regardless of what type of player you choose to be, NBA 2K17 sure offers some exciting new tweaks. Ultimately, how closely your scan resembles you is probably less important than how well you perform, right?
This article originally appeared on