Report: Tony Snell-for-Michael Carter-Williams Deal in works for Chicago Bulls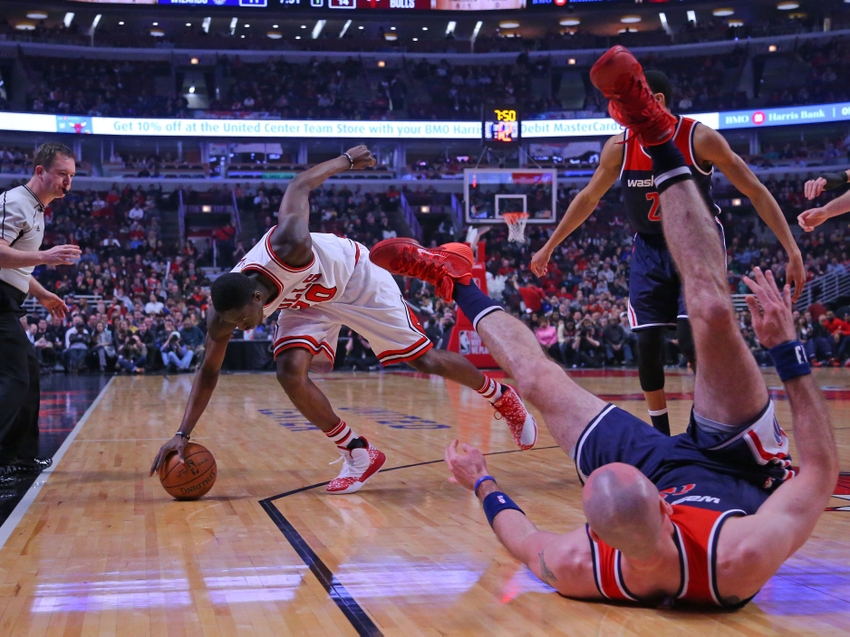 It appears that the Chicago Bulls love Rookie of the Year point guards. It also appears that the Bulls can't get enough point guards. A report late on Saturday night has put the Bulls and Bucks into the ring as trade partners for a deal that centers around Tony Snell.
The report comes from Marc Stein of ESPN, through this tweet:
BREAKING: League sources tell @ZachLowe_NBA and me that Bucks and Bulls are in deep talks on a Michael Carter-Williams-for-Tony Snell trade.

— Marc Stein (@ESPNSteinLine) October 16, 2016
This is an interesting move. Tony Snell had multiple opportunities over the years to seize a spot in the rotation and never managed to take advantage of the opportunity. Still, despite his ever receding role, it never quite seemed like Snell would be the first man up to be moved.
The return piece in the trade proves to be a bit more interesting. The Bulls just traded away a former Rookie of the Year point guard and just a few months later they are looking to add another one in Michael Carter-Williams.
The Bulls have a full stable of point guards already, so adding another one seems like a confusing option. They just shelled out big bucks for a possible extended rental on Rajon Rondo, acquired Jerian Grant and Spencer Dinwiddie via trade, and have back tinkering with first-round draft pick Denzel Valentine at the position as well.
More from Pippen Ain't Easy
The trade hasn't been finalized yet and sounds as if it won't be until at least Monday. For now, we will leave it at that. You can expect more insight into this trade once the deal is finalized.
This article originally appeared on