Report: Spurs reject multiple trade offers for Tiago Splitter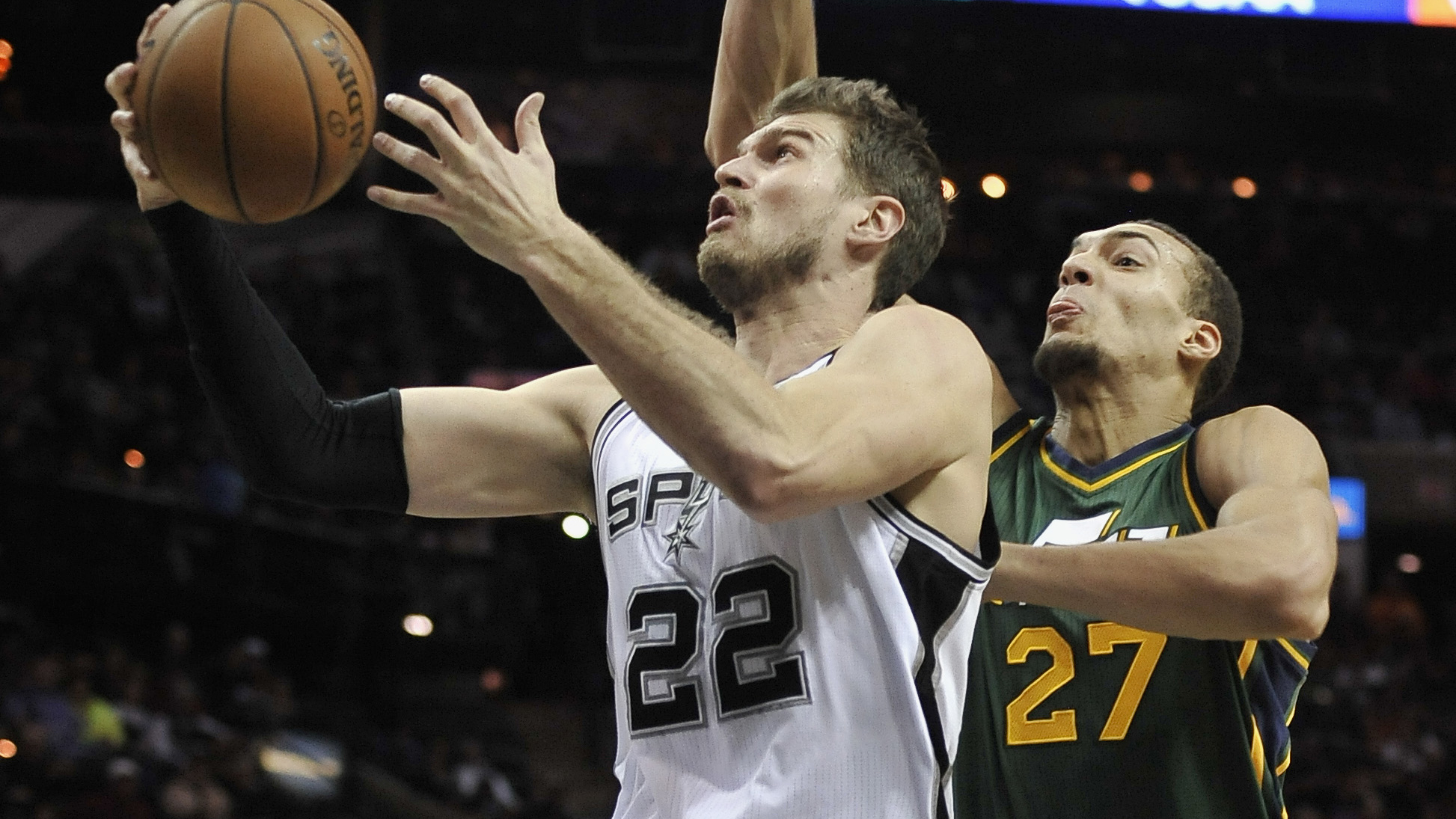 It's expected that if San Antonio plans to sign a player like LaMarcus Aldridge or Marc Gasol this summer that they first need to move Tiago Splitter's contract.
But according to ESPN's Marc Stein, the Spurs turned down several offers for their starting center on the night of the draft:
"…the Spurs actually rebuffed trade interest from teams hoping to pry Splitter away in conjunction with Thursday's NBA draft, raising the possibility that Splitter might stick around."
This must be connected to Tim Duncan and Manu Ginobili, who can take seriously reduced deals that give San Antonio enough flexibility to keep almost everyone and add a max contract. It's a tricky route to go down, but if any team is smart enough to make it happen it's the Spurs.
Or, maybe the offers for Splitter that they received on Thursday simply weren't very good. That's also a very logical possibility.
(h/t: ESPN)
Photo Credit: AP Photo/Darren Abate