Report: Celtics' Smart can resume hoops-related activity in August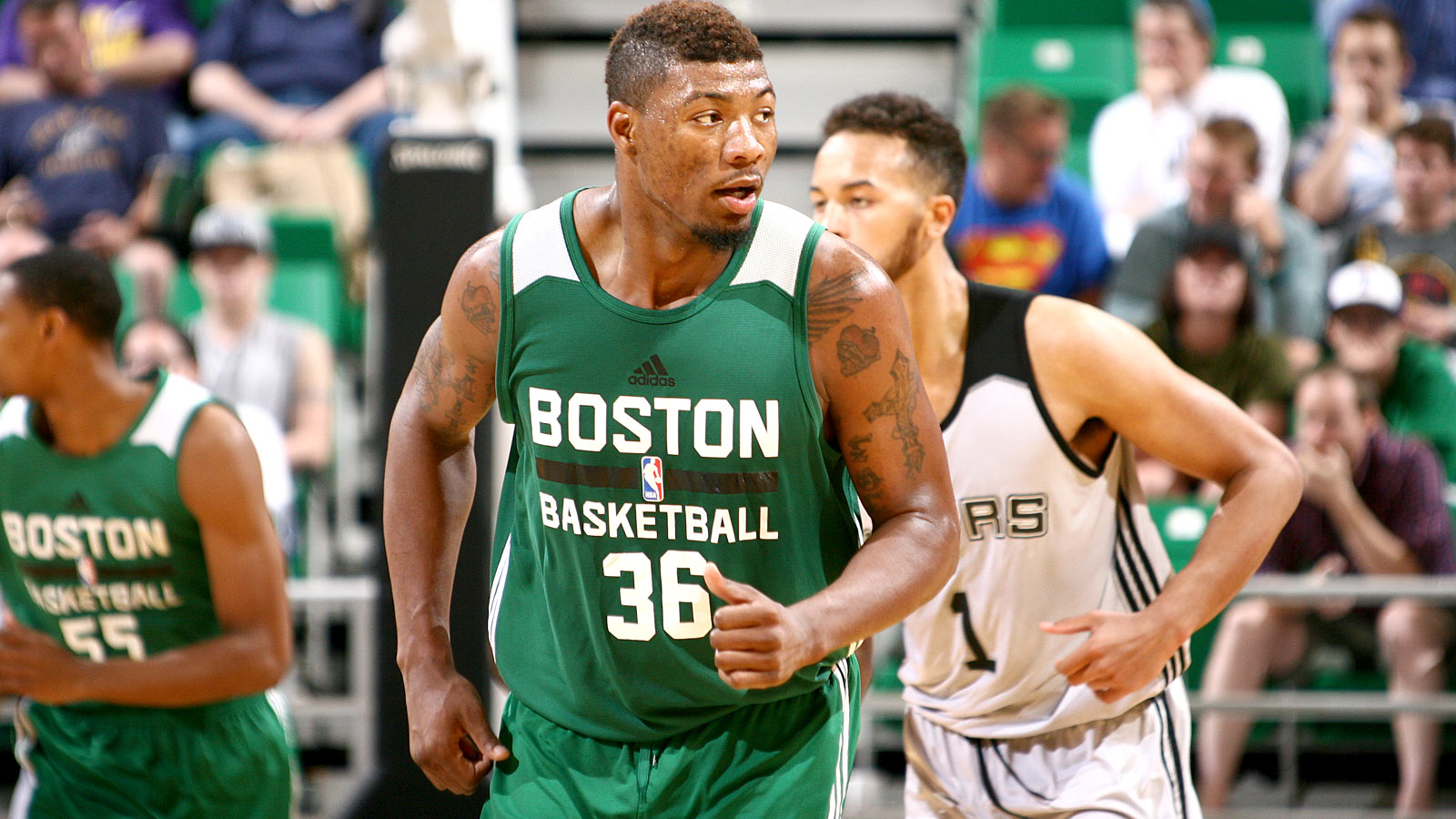 When Boston Celtics guard Marcus Smart went down during last Thursday's Las Vegas Summer League game against the Portland Trail Blazers, the Celtics likely feared the worst.
Smart clutched his hand and screamed in pain. But the damage wasn't as bad as it initially looked, and the second-year point guard is expected to be back in action sooner than expected, according to CSNNE.com's A. Sherrod Blakely:
"The dislocated right index and middle fingers injury suffered by Marcus Smart in Las Vegas should heal in time to allow the 6-foot-4-inch guard to resume basketball-related activities by 'mid-August at the latest,' according to a league source. Smart suffered the injury in the Las Vegas Summer League game against Portland when he dove for a loose ball and landed awkwardly. In addition to the dislocations, Smart also received five stitches in one of his fingers."
Smart is a cornerstone player for the rebuilding Celtics, and this injury had the potential to devastate his development.
But all news since he went down has been positive, allowing the city of Boston to exhale until training camp starts.
(h/t: CSNNE)
Photo Credit: Melissa Majchrzak/NBAE via Getty Images