Report: Nets could try purchasing more draft picks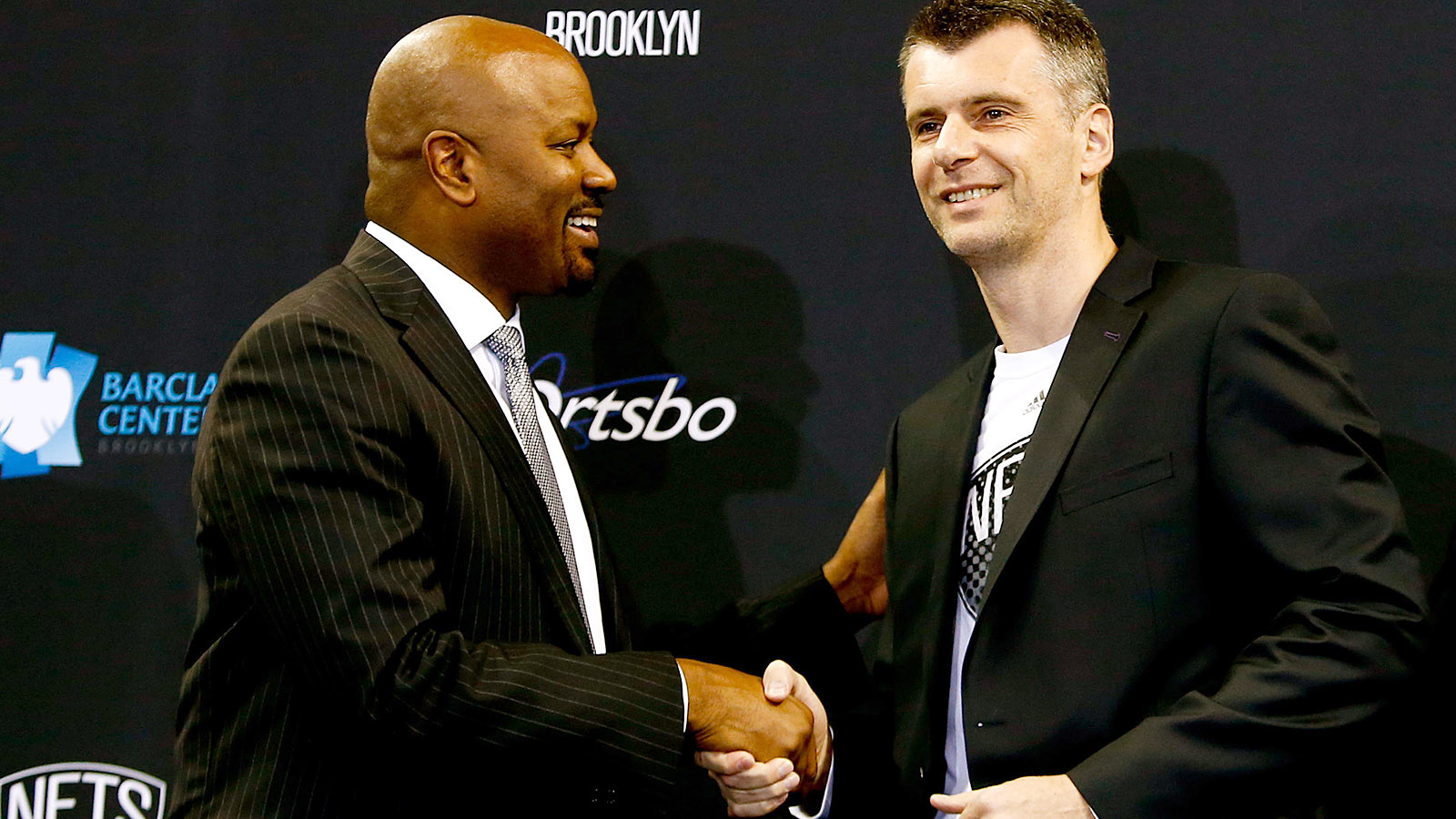 The Nets went into last year's draft without any picks, but ended up purchasing three by the end of it. At the finish of the evening, Brooklyn had selected Markel Brown, Cory Jefferson and Xavier Thames.
Brown ended up starting 29 games for the Nets as a rookie, finishing the year as a legitimate rotation guy for Lionel Hollins. Jefferson went in and out of playing time, but appears to have a bright future as an NBA contributor because of his athleticism, capable defense and competent shooting touch as a big man. Thames, meanwhile, didn't play in the league this year, but will get a chance to show off skills at summer league come July.
Now, it appears the Nets (who already have the Nos. 29 and 41 picks in this year's draft) are going into June 25th with a similar mentality.
From Mitch Abramson of the New York Daily News:
The Nets are in cost-cutting mode, but spending a little money on buying second-round picks wouldn't be a poor investment for a team trying to save. If Brooklyn gets a little lucky (and clever), it can find a guy to make the roster in Round 2. If it does, it's getting a player for the cheapest possible minimum contract for this season. Dipping into another pick to add some youth to an old team could be the smartest strategy from both a financial and a basketball perspective.
Don't be surprised if and when this happens later in the month.
(H/t to the New York Daily News.)
Photo Credit: Debby Wong-USA TODAY Sports
Billy King's wheeling-and-dealing ways could be on display at the NBA draft when the Nets general manager could make a number of moves in the first and second rounds, Gregg Polinsky, the team's director of player personnel hinted on Monday.

"Billy is obviously quite creative, as you guys know," Polinsky said after pre-draft workouts at the team's practice facility.

Polinsky described a number of scenarios in which King could possibly move up in the first round or perhaps buy picks, like he's done the past two years, or maybe even draft someone and stash him overseas, as was the case with Bojan Bogdanovic.

The Nets have the 29th pick in the first round and the 41st in the second in a draft that will unfold at Barclays Center.

"Where we are we have to hope that some of the guys that we have ranked higher drop to us and second round wise – is it a guy that we feel like is somebody like Bojan a few years back that we can take and keep overseas for a little bit, let him cultivate, and then bring him and you see the value of that?" Polinsky said. "So I think there's a bunch of ways to play this. We'll see. It could even be that we move up to get somewhere depending on what that will require, but obviously that will be Billy and ownership's decision, solely, once we give them our opinion on what guys might be worth."