Report: Nerlens Noel wants Philadelphia 76ers to trade him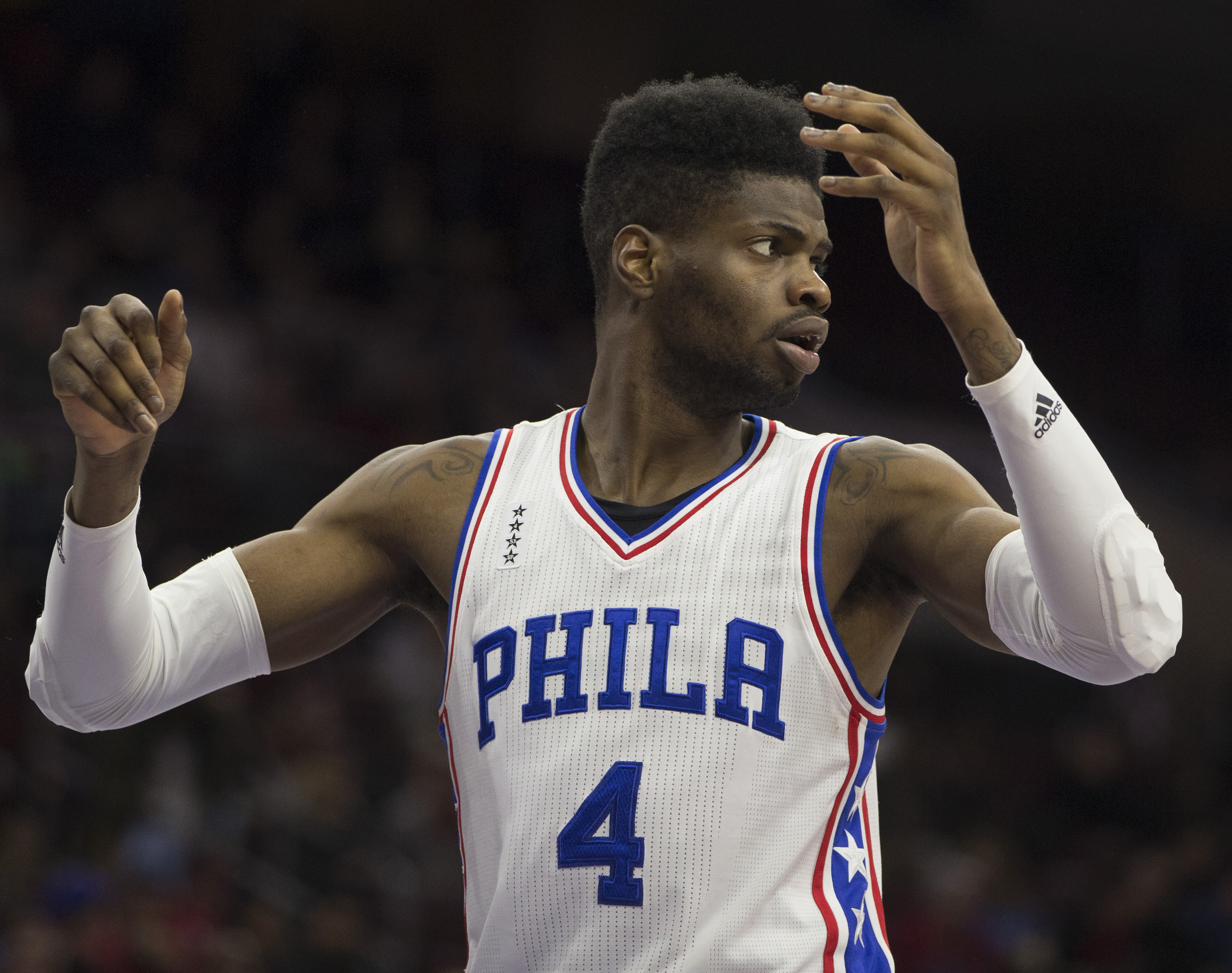 Philadelphia 76ers big man Nerlens Noel is growing tired with the lengthy rebuilding project in Philadelphia. He reportedly wants to be traded.
The Philadelphia 76ers have the worst record in the Eastern Conference at 4-14 through 18 games in 2016-17. It comes as no surprise this team has been rebuilding for several years. Nor is it all that shocking that at least one player wants out of this basketball experiment gone wrong in Philadelphia known as The Process.
According to Kurt Helin of Pro Basketball Talk, 76ers big man "Nerlens Noel prefers [the] 76ers to trade him." Noel has not played for the 2016-17 76ers this season, as he recovers minor surgery in his left knee.
Report: Nerlens Noel prefers 76ers trade him https://t.co/FsGeNFLm67

— Kurt Helin (@basketballtalk) November 29, 2016
Noel went No. 6 overall to the New Orleans Pelicans in the 2013 NBA Draft after one injury shortened season in college with the Kentucky Wildcats. He has played both center and power forward for the 76ers the last two years. Noel has proven that he can be a reliable defensive player in the NBA.
The problem for Noel in Philadelphia is two-fold. One, his health has always been an issue. He missed all the 2013-14 NBA season after tearing his ACL in college the year before. Noel has yet to appear in any of the 76ers' first 18 games this season. He'll be out a few more weeks.
The other problem for Noel with the 76ers is that Philadelphia has a logjam of frontcourt talent it must make sense of. Philadelphia has two other centers in its roster in Joel Embiid and Jahlil Okafor. At power forward, the 76ers have another young stud in rookie Dario Saric.
Philadelphia will have to trade at least one of these players in the near future. It is probably in general manager Bryan Colangelo's best interest to ship out a guy that isn't all-in like Noel. Once he gets his health back, look for Colangelo to trade Noel to a team in dire need of rim protection that has a plethora of backcourt talent.
This article originally appeared on