Report: Miami Heat, Chris Bosh 'working on a solution' for him to play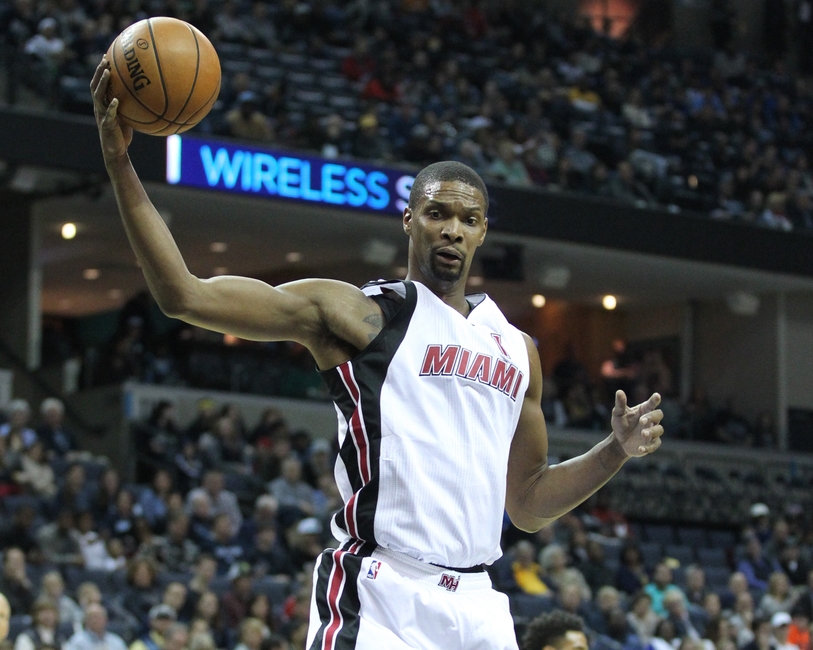 A recent report suggests that the Miami Heat and Chris Bosh are trying to get on the same page.
The Miami Heat have been silent on Chris Bosh since Micky Arison Tweeted "see you in training camp" last week but, according to the Miami Herald's Barry Jackson, the team is working on a solution that would allow Bosh to play this season.
Discussions remain focused on the Heat's comfort level with Bosh taking new thinners that would be out of his system within eight hours or so, and ways for him to play while taking those type of thinners, according to an NBA-employed source.

The Heat is working on potential solutions and has said it would like to try to get him back on the court. Bosh very much wants to play and intends to (according to his wife). He still needs to be cleared by the Heat, and there will be some level of uncertainty until that happens. But the Heat is working on a solution, which has led to some optimism.
Bosh recently when on what could be considered a social media blitz, in which he posted photos and videos of his workouts to Instagram and Snapchat. Along with Adrienne Bosh's comments, it seemed Bosh was letting the public know of his intent–and ability–to play this upcoming season.
Bosh's camp has been reportedly lobbying the team to allow him to play while using new blood thinning medication that would be out of his system by game time.
Playing with thinners still in the system is dangerous, but the medical community is mixed on whether or not Bosh's idea is safe, according to earlier reports by Jackson.
If the Heat are truly searching for ways to get Bosh back on the court, that should put down any suspicion that the team is seeking to somehow rid themselves of Bosh's contract in order to focus on getting younger. There is no doubt that Bosh can help this Heat team and, when healthy, is likely the team's best all-around player.
It's unclear what a "solution" could entail–whether it be limiting Bosh to playing only in home games in order to alleviate the stress of travel, some kind of new treatment, or something else–but the report that the team is working with Bosh is certainly reason for optimism.
This article originally appeared on