Report: Lakers plan to pursue Bulls guard Jimmy Butler in free agency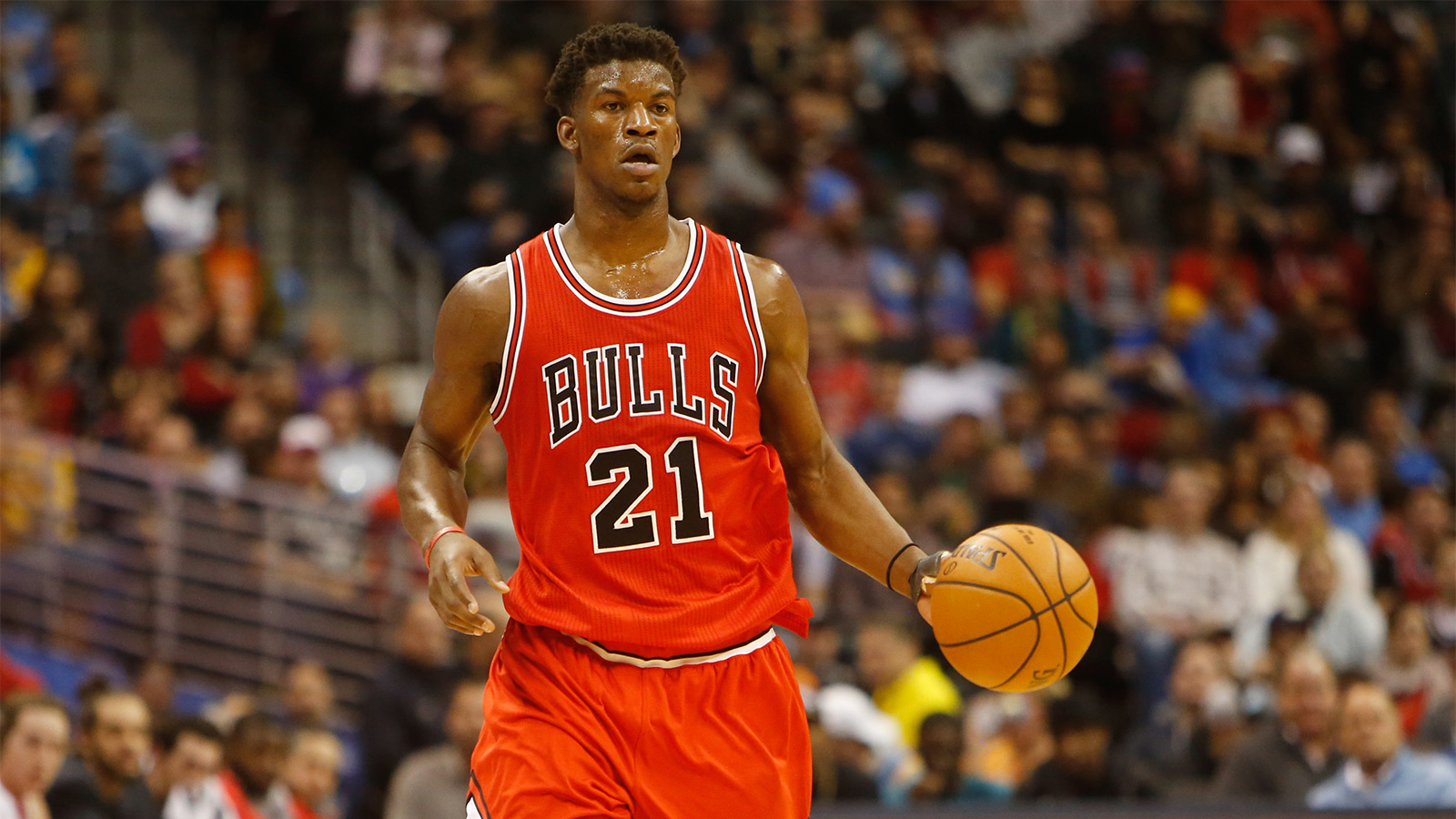 There have been plenty of breakout performances in the NBA playoffs, but Chicago Bulls guard Jimmy Butler has been impressive playing big minutes on the wing and doing an admirable job covering LeBron James.
Butler, who won the 2014-15 Most Improved Player award, will be a restricted free agent this offseason. That means Chicago has the ability to match any offer sheet Butler receives, if they so choose.
Although the Bulls may have hoped to retain Butler on a discount, that no longer seems possible. Teams with cap space, like the Los Angeles Lakers, could offer him a max contract and force Chicago's hand. Here's more from Shams Charania on Real GM:
"Outside of Chicago, teams are already preparing possible maximum-salary offer sheets for Butler in free agency, including the Los Angeles Lakers as one of several expected suitors, league sources told RealGM. Even Butler's college area connection, the Milwaukee Bucks, will have cap space in July. Around the league, there's a question: How will Chicago handle the inevitable max out of a star player not named Rose?"
(h/t Real GM)