Report: Lakers not expected to draft Kristaps Porzingis with No. 2 pick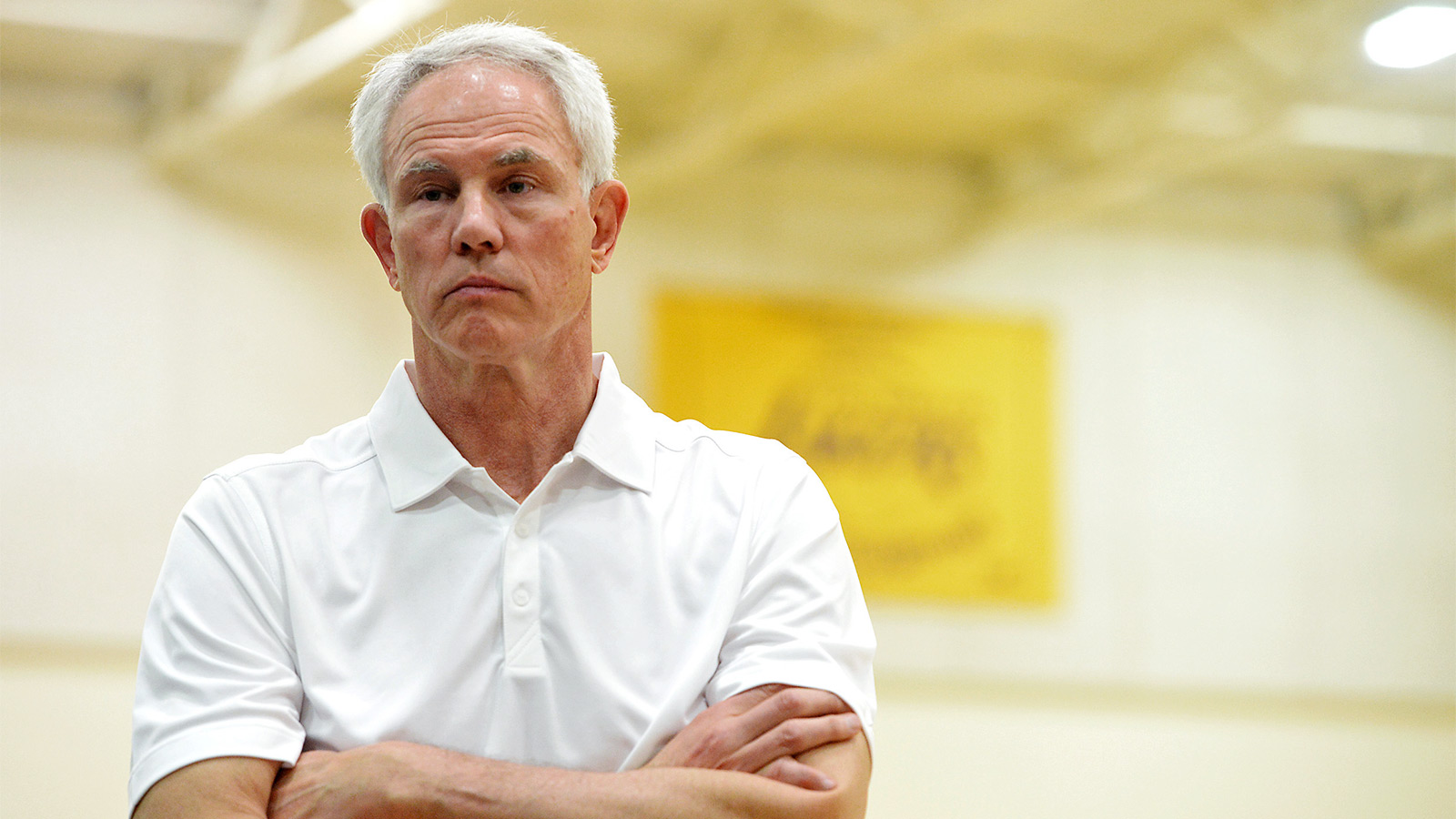 The heat is on for front offices around the NBA, as the draft is just a few days away. We only have to wait until Thursday for all of the festivities.
And in these last few days, there will be smokescreens galore, as teams leak bad information on purpose, leak good information against their wishes, and everything in between. With that said, however, it looks more and more like the Los Angeles Lakers are locked in to either Jahlil Okafor or D'Angelo Russell (or Karl-Anthony Towns, naturally, should the Wolves pass on him).
And that means that Latvian prospect Kristaps Porzingis probably won't be the No. 2 overall pick, as Bleacher Report's Kevin Ding reports:
"They've been over to Spain to see Porzingis play with Sevilla. Kupchak, Jim Buss, assistant GM Glenn Carraro, scouting director Jesse Buss, assistant scouting director Ryan West and scout Chaz Osborne were among a considerable Lakers contingent to attend Porzingis' recent workout in Las Vegas. The team followed up immediately with a private workout his agent preferred stay clandestine at the Lakers' home facility last Monday night.
All that said, the Lakers are not expected to take Porzingis. There is ongoing consideration for the undeniably impressive D'Angelo Russell, too."
The prospect of a franchise big man is just too intriguing, it would seem. And when the big man in question is as talented as Okafor, it makes a lot of sense.
But don't completely rule out the chance that the Lakers swerve everybody and take Porzingis or anyone else they believe is the best player on the board. The Lakers don't do very many things conventionally.
(h/t Bleacher Report)