Report: Lakers, Knicks not 'viable options' for LaMarcus Aldridge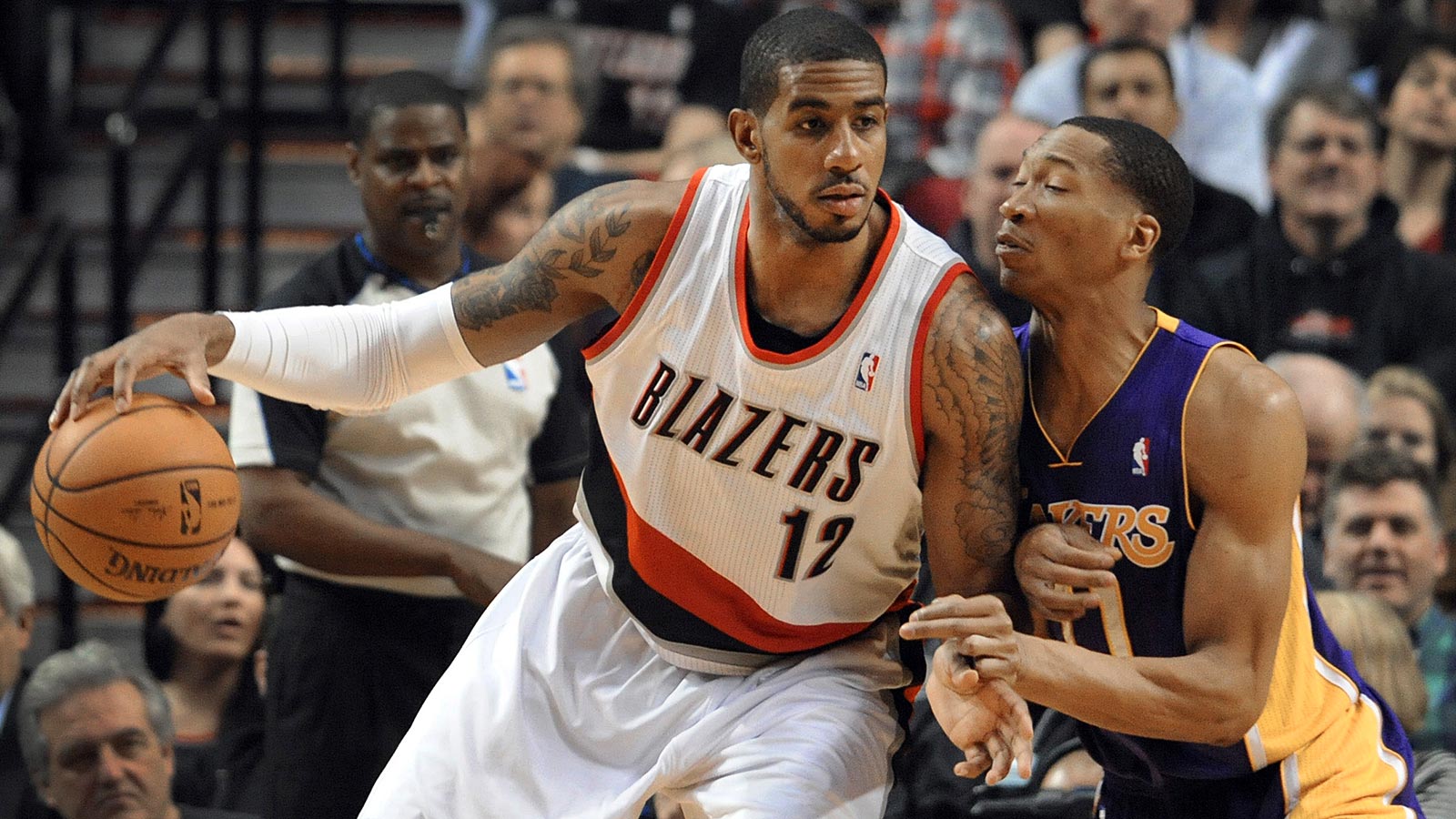 While it's easy to get lost in the incredibly fun hysteria that is NBA draft season, it's important to remember that free agency is right around the corner, too. And one of the best free agents on the market this offseason is Portland Trail Blazers big man LaMarcus Aldridge.
Both the Los Angeles Lakers and New York Knicks have been rumored to be interested in the midrange wonder — as they are with most big-name free agents, surely — but Bleacher Report's Ric Bucher reports that those feelings aren't being reciprocated by Aldridge:
"The Lakers and Knicks are not considered viable options, league sources said, because Aldridge isn't likely to sacrifice $27 million—the difference between a max five-year deal with the Blazers and a four-year deal with anyone else—to join a rebuilding team in a bigger, more expensive market."
Aldridge is entering his 10th season in the league, and despite four consecutive All-Star nods, he could start to hear whispers about whether or not he "has what it takes" to win a championship. Unfortunately, most star players face that question at some point — right up until they get that ring. With that in mind, you can't blame Aldridge for having winning on his mind this summer.
(h/t Bleacher Report)
Photo Credit: Steve Dykes/USA Today Sports