Report: Lakers, Kings still engaged in trade talks for DeMarcus Cousins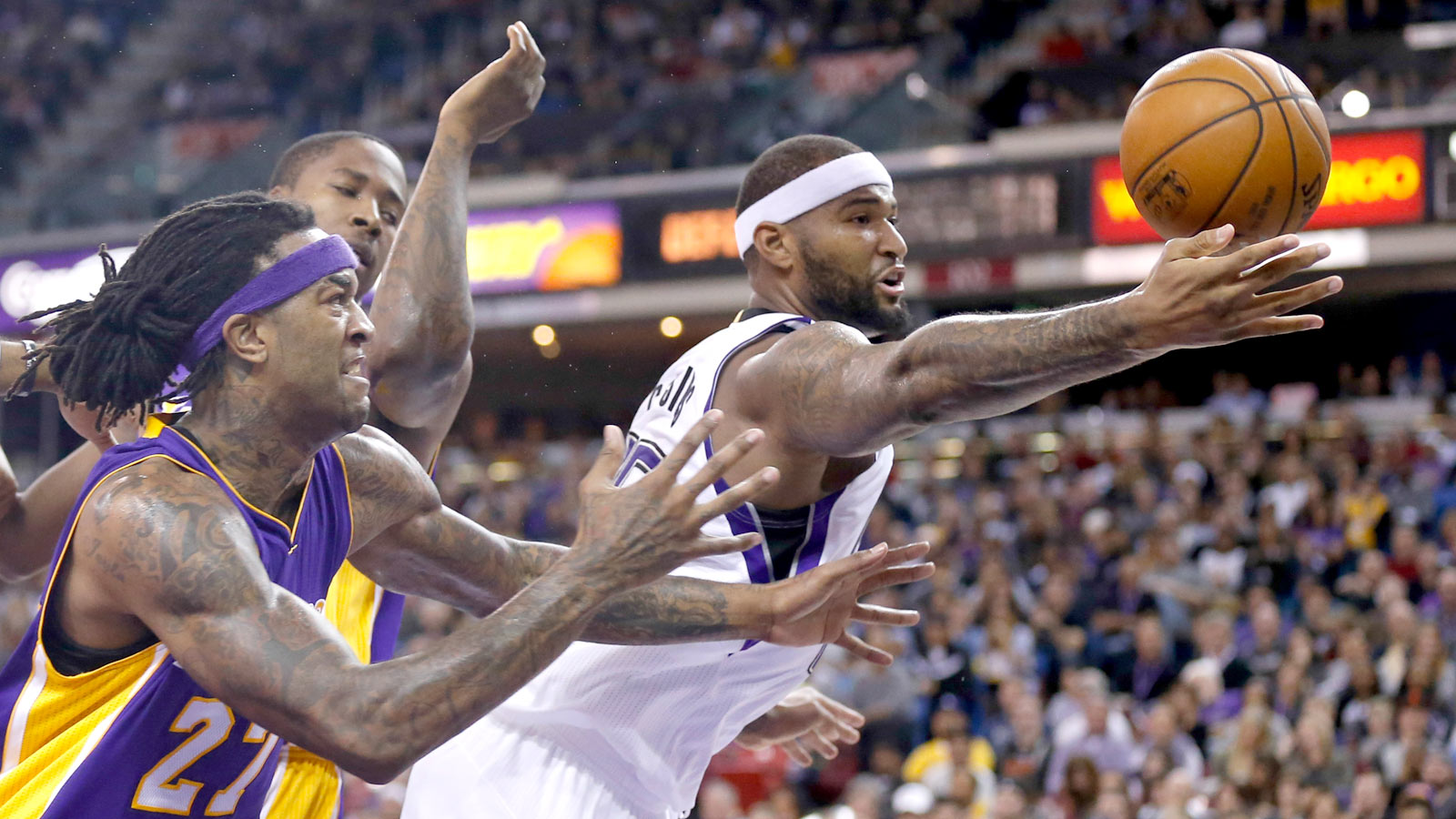 Amid reported internal disagreement in Sacramento over whether DeMarcus Cousins should be traded — or if he's even available — the Kings and Los Angeles Lakers are reportedly still talking trade.
This according to a report from Mike Bresnahan of the LA Times, who quotes a person "familiar with the situation."
"The Lakers' offer includes the second overall pick in Thursday's NBA draft and 'might be the best offer the Kings can get' at this point, according to the person, although the Kings have publicly stated they are not interested in trading Cousins."
And therein lies the rub for the Lakers (and the Kings). If a team can't truly entice Sacramento to trade Cousins — and by all accounts, owner Vivek Ranadive has been adamant that he is not trading the center — then there's a very real chance that the Kings simply won't trade him. Perhaps the situation with George Karl as head coach is untenable; maybe it's not, however. And even if some in the Kings organization have made things awkward, there are solutions beyond trading Cousins for 75 cents on the dollar.
The question becomes, then, do the Lakers have the assets to make a trad worth Sacramento's while? Maybe; the No. 2 pick, an additional draft choice, and perhaps Julius Randle is a fairly hefty haul, depending on how a team feels about its draft big board and the choices after Karl-Anthony Towns. And if the Wolves pass on Towns by some miracle, that second pick becomes even more attractive. But that package from Los Angeles might not get it done. And even if it did, it would leave the Lakers with little around Cousins. Is it worth mortgaging both the short- and long-term futures just to have one of the best players in the NBA?
(h/t LA Times)
Photo Credit: Kelley L. Cox/USA Today Sports