Report: Lakers Jordan Clarkson, D'Angelo Russell to train with Steve Nash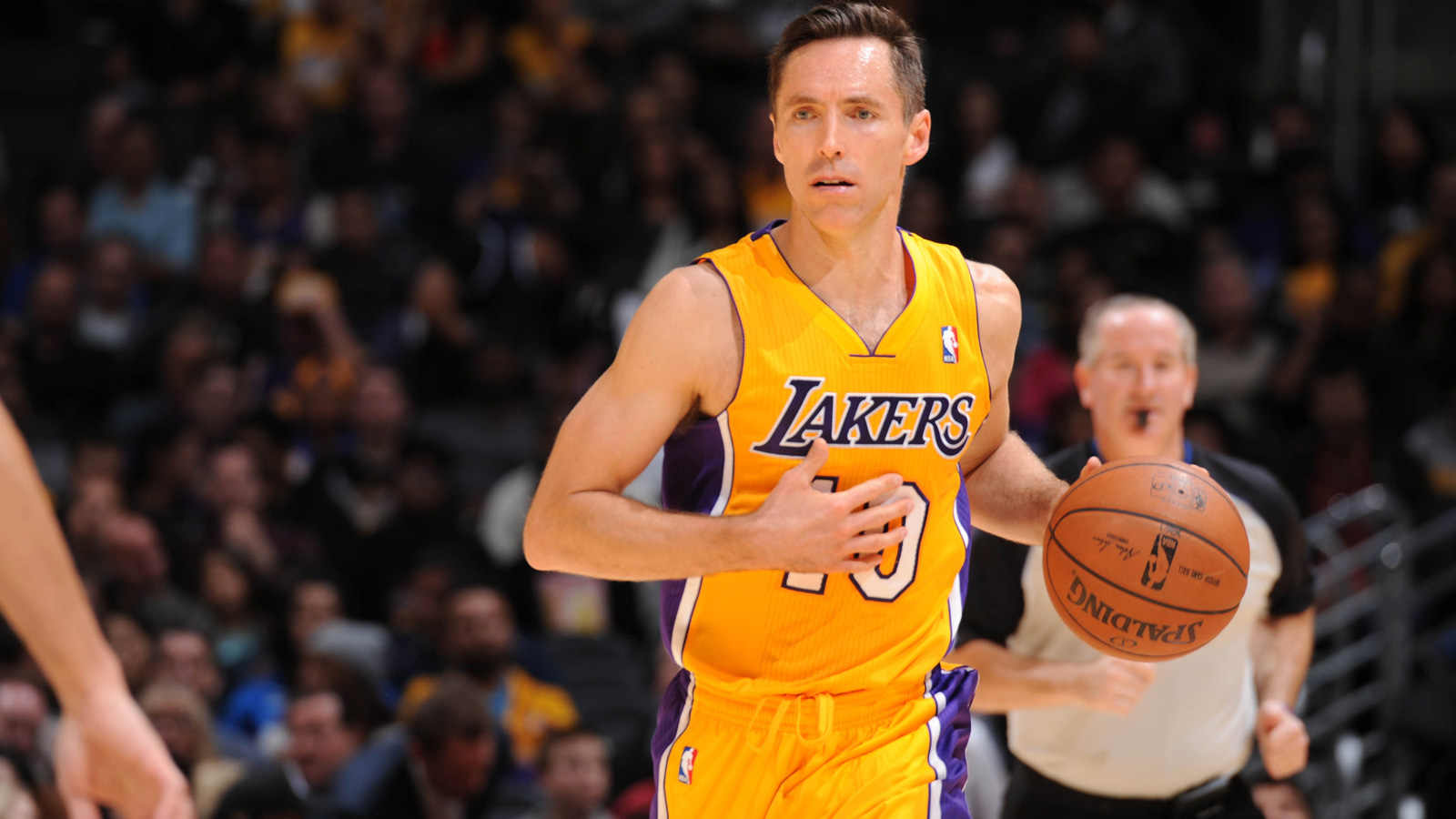 The trade to acquire Steve Nash definitely didn't work for the Los Angeles Lakers on the court. But bringing the two-time MVP in-house might end up being a great decision from a development standpoint.
Second-year point guard Jordan Clarkson told Bill Oram of the Orange County Register that he planned to work out with Nash this offseason, and he said that No. 2 overall pick D'Angelo Russell would likely participate in the workouts as well.
Russell has said he looks forward to absorbing all he can from Kobe Bryant now that he's a Laker, but he'd be wise to learn from Nash, too. Although maybe not on the defensive end, necessarily.
(h/t CBS Sports)
Photo Credit: Andrew D. Bernstein/Getty Images
Jordan Clarkson told me he is planning on future workouts with Steve Nash. He believes D'Angelo Russell will be included as well.

— Bill Oram (@billoram) July 16, 2015