Report: Kings owner Vivek Ranadive overruled management during 2014 draft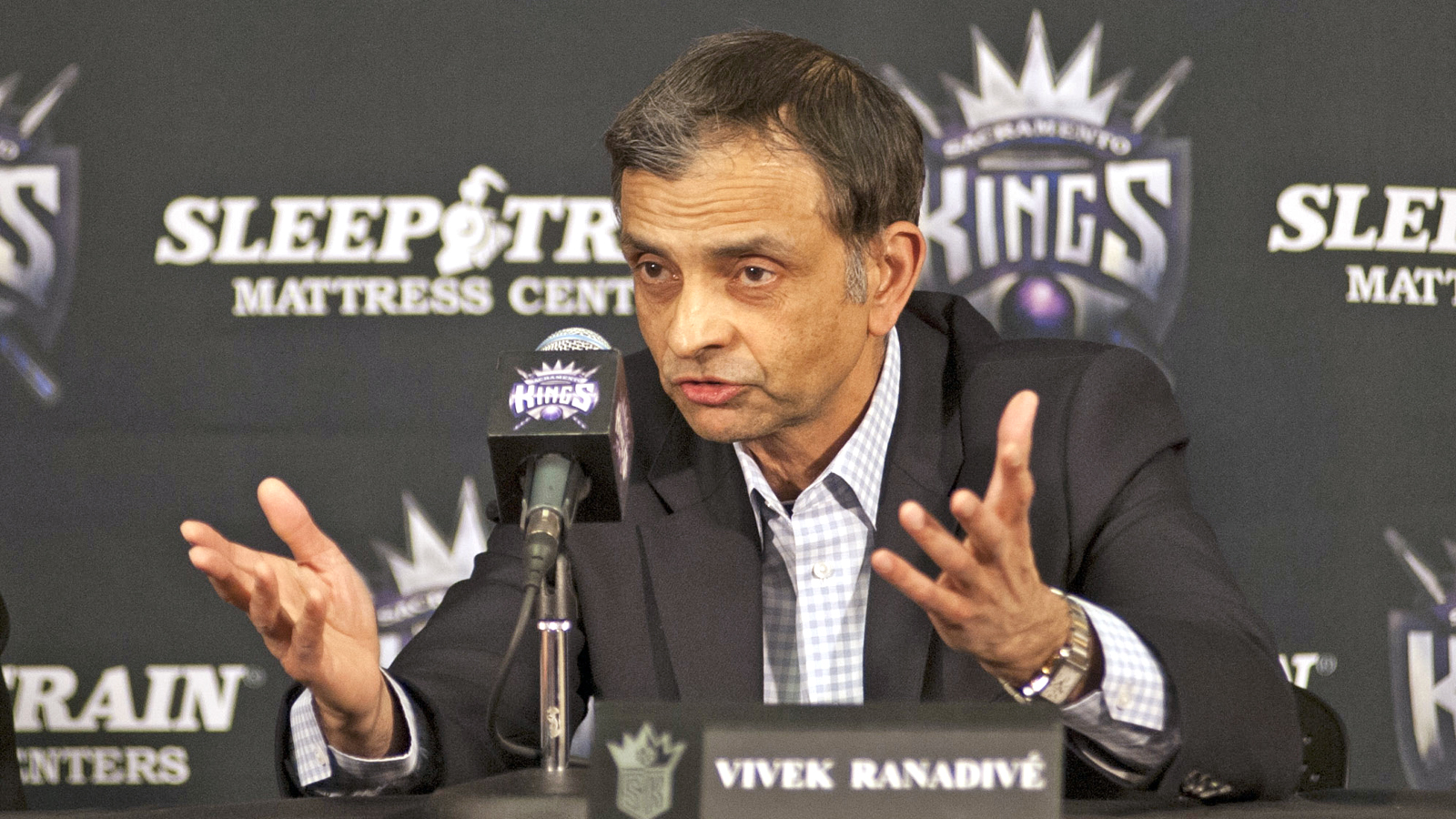 We saw in a Grantland special last year that the Kings had some debate about who to draft at No. 8. Would it be Nik Stauskas or Elfrid Payton?
In the end, after clear push from owner Vivek Ranadive, Sacramento ended up selecting Stauskas. Here was the exchange, transcription courtesy of NBC Sports' Dan Feldman:
Ranadivé: "Stauskas or Payton? For me, Stauskas."

D'Alessandro: "I say Stauskas."

Ranadivé (pointing at someone else in the room): "Stauskas."

Ranadivé (smiling): "Stauskas."
You can watch the full Grantland video here:
Now, though, we have further developments from Chad Ford at ESPN, and the Kings don't look to good after all of it:
I had someone from the Kings pass along this nugget in Chicago. That the front office wanted to take Elfrid Payton at No. 8. last year but were overruled by ownership, who wanted Nik Stauskas. Now, that could be classic CYA from the front office. Payton was who they should've taken and now, a year later, they're making the case. But if that's true, than Vivek may be the person who is ultimately deciding who they draft. In short, it's really hard to have a good feel what's happening in Sacramento. So many voices.
You never want ownership overruling an entire front office, especially when ownership's qualifications is coaching his daughter's youth basketball team. But that appears a possibility in Sacramento, and it certainly seems in character for Ranadive, who has become one of the NBA's most involved owners (for better or for worse). Good luck with this one, Kings fans.
(H/t to NBC Sports for the find and to ESPN for the report.)
Photo Credit: Ed Szczepanski-USA TODAY Sports