Report: Heat to make offer to Josh Richardson after strong summer league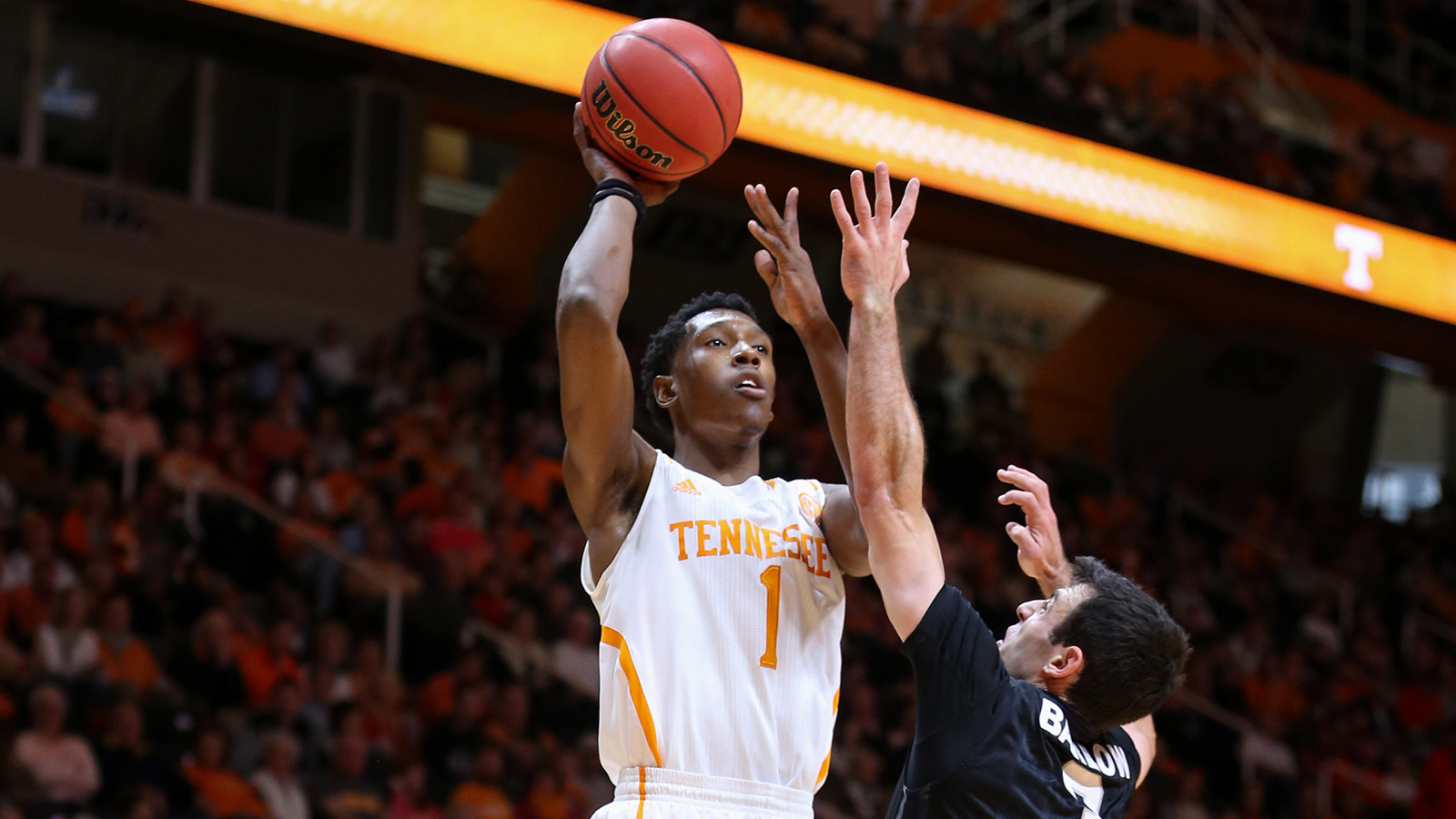 A great summer for the Miami Heat continued in Orlando and Las Vegas, as the Heat's summer league squads had strong showing as a team, with individuals who had knockout performances.
No one stood out more for Miami than second-round pick Josh Richardson, who controlled the offense, ran the open court with Justise Winslow, and made his mark in the passing lanes and on-ball on the defensive end. All told, he made a strong case for the Heat adding him to their roster next season.
The problem is that Miami's roster is full right now; trading Chris Andersen and Mario Chalmers would likely be necessary for Richardson to have a spot on the 15-man squad next season.
Barry Jackson of the Miami Herald reports that the Heat will likely offer Richardson a contract, but that they might need to stash him overseas for a year — a condition to which Richardson might not be amenable:
"The Heat will make rookie guard Josh Richardson an offer to retain his rights but must decide whether to make room for him on the roster or encourage him to play a year overseas. Richardson's reps want him to be in the NBA and it's ultimately his choice whether to try to make the team in October.
The NBA 'has always been my dream; nobody wants to play anywhere else,' he said, adding he doesn't know if he would consider a year overseas if asked."
(h/t Miami Herald)
Photo Credit: Randy Sartin/USA TODAY Sports