Report: Heat 'aggressively' shopping Mario Chalmers, Shabazz Napier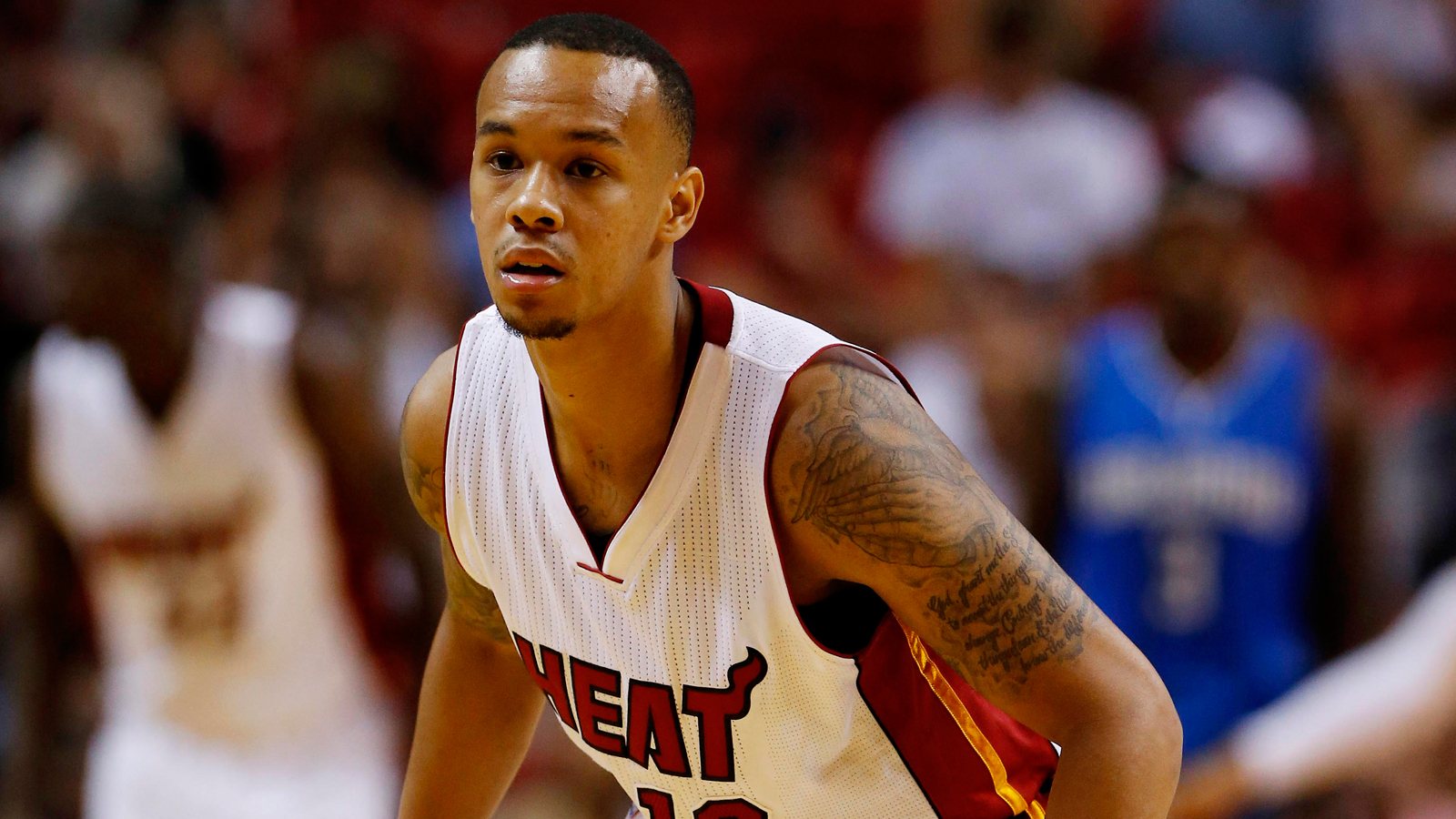 Since Dwyane Wade signed his one-year deal to come back to Miami, one storyline has continued to swirl around the Heat's roster situation: Pat Riley is clearly trying to move Mario Chalmers and at least one more player to give Miami financial and roster flexibility.
The latest report from Barry Jackson of the Miami Herald indicates that instead of Chris Andersen, it's now second-year point guard Shabazz Napier who's on the trading block:
"A general manager with another NBA team told me Mario Chalmers and Shabazz Napier are the players the Heat has been most aggressive in shopping, with Miami preferring to move Chalmers because of his $4.3 million salary.
The GM said the Heat would be content getting back only a second-round pick (or less) for Chalmers. Though Chris Andersen could be moved, the GM said the Heat hasn't offered him to his team, and that Miami hasn't shown an inclination to move Josh McRoberts."
It makes sense that Miami might be more inclined to keep its big men over point guards. As long as the Heat have a backup to Goran Dragic, they'll be fine on that front. But having a big man rotation that includes Chris Bosh, Hassan Whiteside, McRoberts and Andersen would give the Heat versatility in the frontcourt, with bigs who can stretch the floor, bang inside and operate efficiently in the pick and roll.
(h/t Miami Herald)
Photo Credit: Robert Mayer/USA TODAY Sports