Report: George Karl eager for Kings to trade DeMarcus Cousins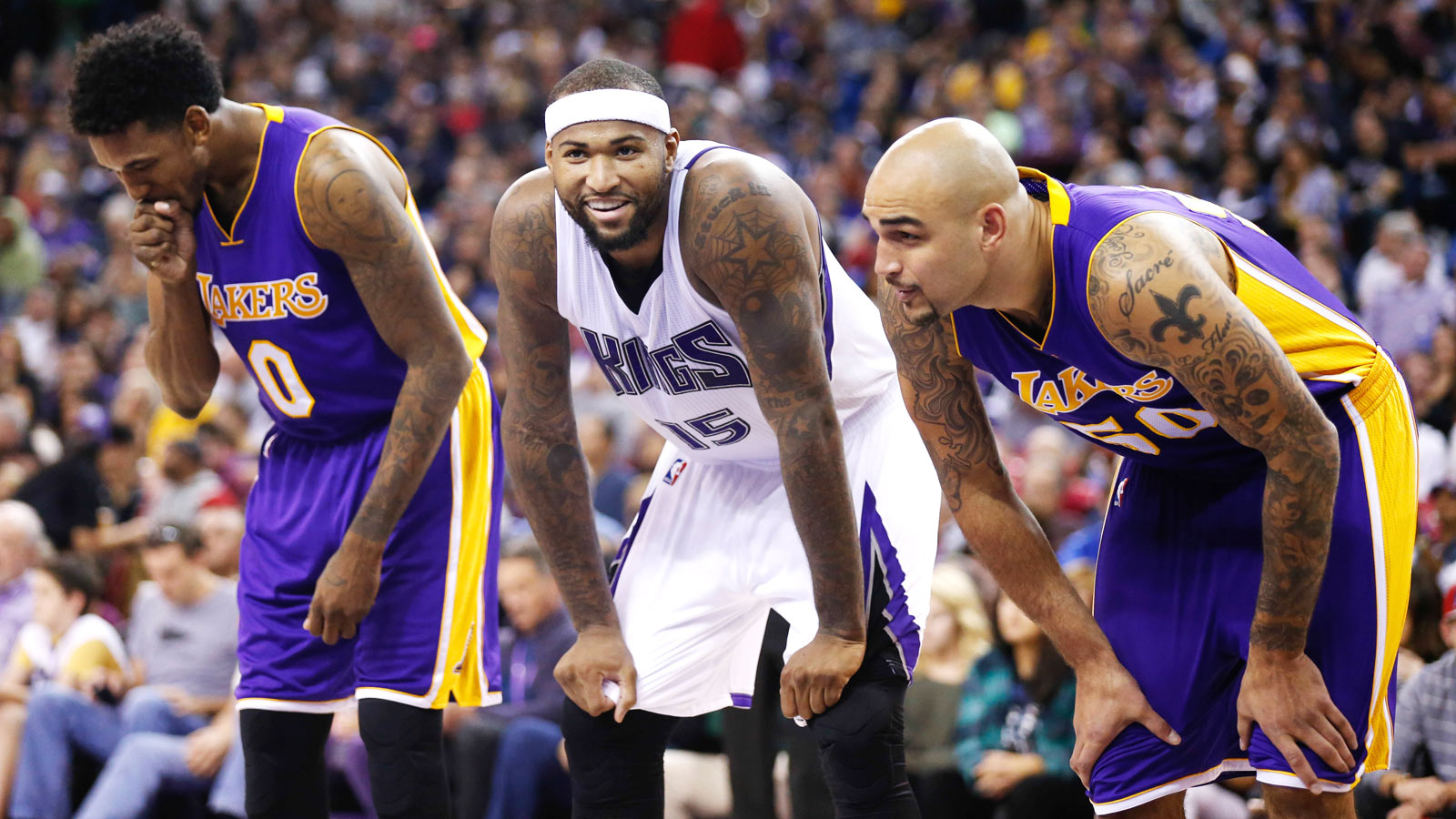 The NBA landscape could shift rapidly, and it would all start with the Sacramento Kings, coach George Karl and big man DeMarcus Cousins.
First came reports that the Lakers were trying to work a deal for the mercurial center, which caught many NBA observers by surprise — and perhaps seemed a little bit like classic Laker hubris. Of course Los Angeles would want Cousins; any team would, as he's one of the best players in the NBA.
Any team, that is, except possibly the Kings with Karl at the helm, according to a report from Yahoo! Sports/FOX Sports 1 NBA insider Adrian Wojnarowski, who writes that "Karl's intense desire to trade the All-Star center has made it increasingly unlikely this coach-star partnership can peacefully co-exist next season."
Cousins is one of just five players in the past 15 seasons to average 24 points and 12 rebounds per game in a single season, a mark he reached in 2014-15, numbers that are likely part of the reason that Kings owner Vivek Ranadive has remained steadfast in his refusal to authorize trading Cousins, a stance reported by Wojnarowski:
"Ranadive has remained the biggest Kings advocate for holding onto Cousins, and several sources indicate he has become irritated with Karl's insistence that the coach doesn't believe he can manage the supremely skilled and strong-minded star."
Complicating matters is the recent hire of former Kings star Vlade Divac as vice president of basketball operations. Wojnarowski reports that Karl is attempting to persuade Divac to his perspective on Cousins to present a united case to Ranadive that Cousins must be traded.
But back in March, Divac called Cousins even more talented than Shaquille O'Neal. ''I've been in basketball a long, long time and I have to say he's the most talented big guy I have ever seen,'' Divac said. ''Shaq wasn't talented, he was just strong. I was talented, but I wasn't strong.''
All of this leaves the door open for the Lakers or perhaps another team to make Sacramento a trade offer it can't refuse. But until Ranadive is convinced that moving Cousins is the right move, everything else will be so much reshuffling of deck chairs on the Titanic.
(h/t Yahoo! Sports)
Photo Credit: Kelley L. Cox/USA Today Sports