Report: Clippers are 'pushing for' free-agent Wesley Johnson, also Jeremy Lin and Willie Green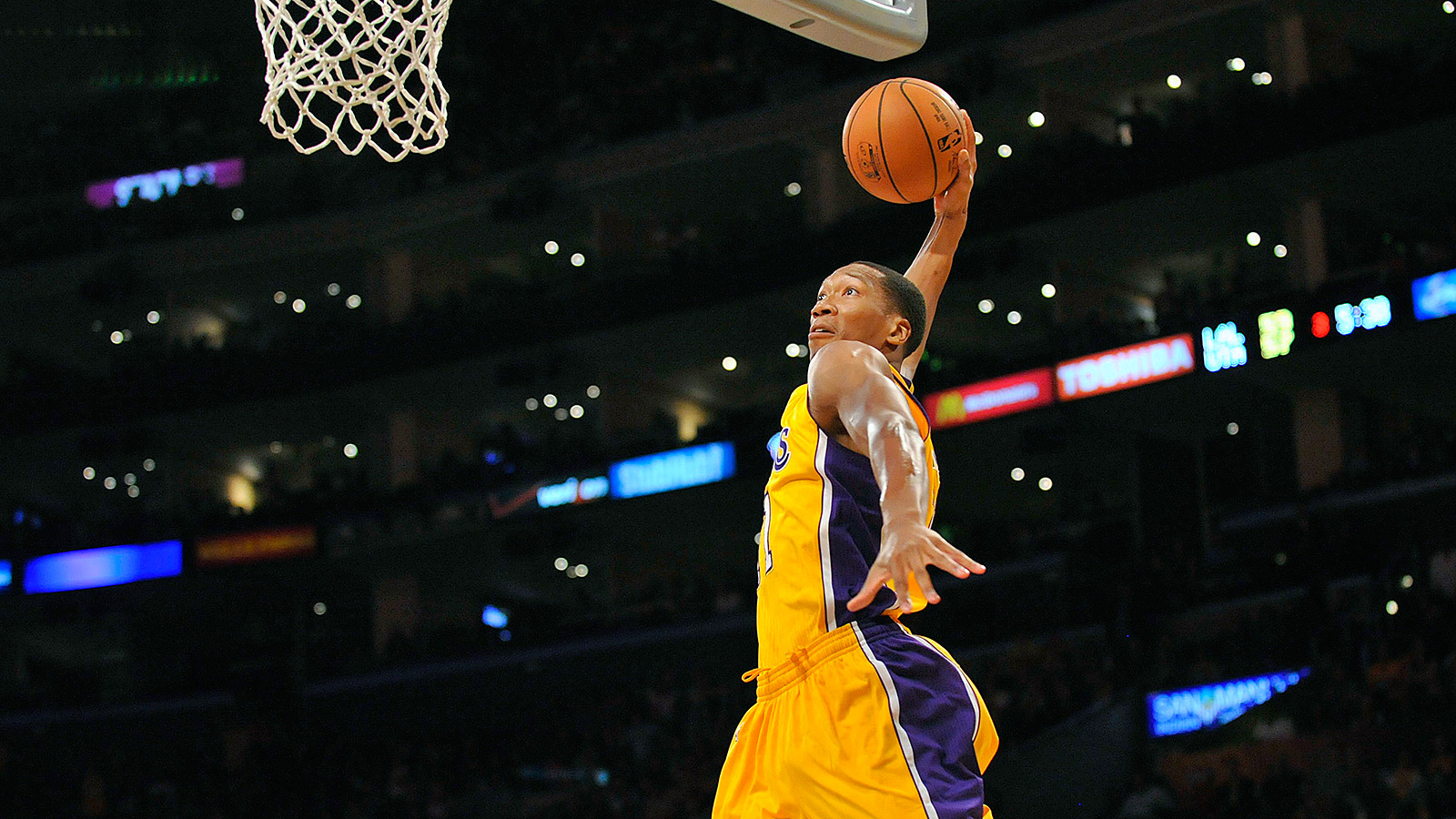 The Clippers know they need another small forward after unloading Matt Barnes in the Lance Stephenson trade. So, they're using the little cap flexibility they have to go after guys on the cheap. One of those candidates could be free-agent and former Laker Wesley Johnson.
From USA TODAY's Sam Amick:
Johnson isn't an ideal starter for a team trying to contend, but he's an athletic forward who can capably hit threes. In that sense, he's someone who can fill a need for the Clips, who don't have a legitimate small forward on the roster at the moment. (Jordan Hamilton is signed on for next year with a non-guaranteed deal.)
Johnson averaged 9.9 points and 4.2 rebounds per game for the Lakers this past season. He shot 35 percent from three.
Lin, meanwhile, would fill a need a need at backup point guard, but he would have to sign for cheap (preferably the minimum) to come to L.A. Who knows how likely that is? Same goes for Corey Brewer, who would stand to make way more money if he signed elsewhere.
(H/t to USA TODAY's Sam Amick.)
Photo Credit: Gary A. Vasquez-USA TODAY Sports
Meanwhile in LA, Clippers are pushing for Wes Johnson (who could start for them), also talking to Jeremy Lin, Corey Brewer, Willie Green

— Sam Amick (@sam_amick) July 1, 2015