Report: Chris Bosh more likely to attempt comeback next season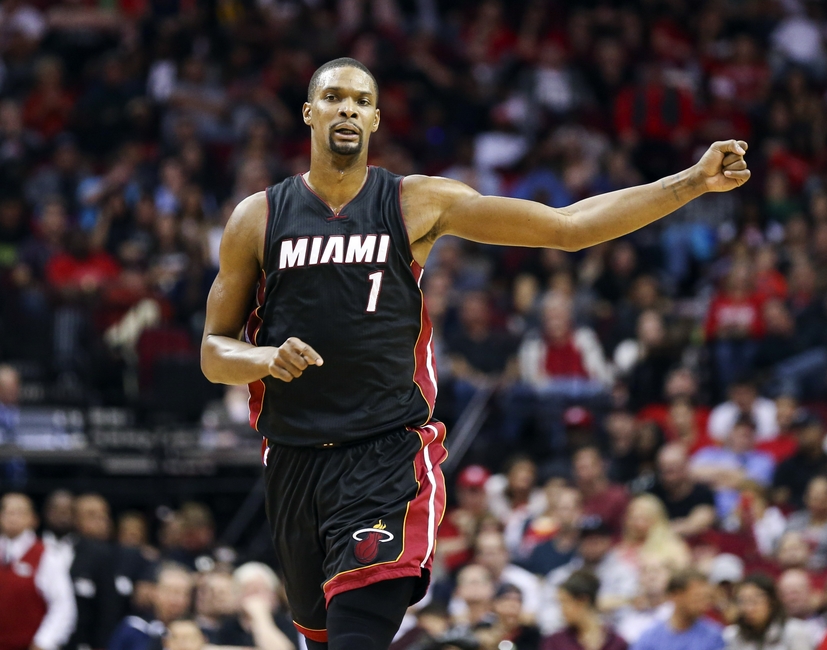 The Miami Heat have a few options when it comes to removing Chris Bosh from its cap, but that could backfire if he were to make a successful comeback.
With his Miami Heat career over but still under contract with the team, Chris Bosh isn't likely to attempt a comeback this season. He is more likely, however, to try to get back on the court next season, according to the Miami Herald's Barry Jackson:
According to a league-employed source connected to Bosh, the mindset at the moment is that he's more likely to attempt a comeback next season than this season.

The Heat eventually needs clarity on that, because if Miami goes through the process of removing his salary from its cap in February (it cannot happen before Feb. 9) instead of, say, April, it would leave Miami at risk if Bosh makes a comeback elsewhere this season because his salary would go back on the Heat's cap if he plays 25 games with another team (regular season and/or playoffs).

If the Heat is comfortable that Bosh is not going to try to come back this season, it could likely purge Bosh from its cap — pending an independent doctor's ruling — before the Feb. 23 trade deadline, freeing $23.6 million in space this season (which is not pro-rated, cap expert Larry Coon said). That means Miami would not need to trade similar money away to acquire a player earning substantially more.
All of this has also created a unique and unfortunate situation where the Heat may have to root against Bosh from returning to play basketball, since his contract is added back to the Heat's cap if he plays 25 games with another team after Miami releases him.
Read More: Heat not in a rush to make a roster move
As Jackson lays out, the Heat have a few different options when it comes to Bosh and removing him from the cap. That's a lot of space, and the Heat will need it to improve a team that seems poised to hit the NBA draft lottery for the second time in three seasons.
This article originally appeared on