Report: Bulls' Jimmy Butler wants to sign with Lakers — but on short deal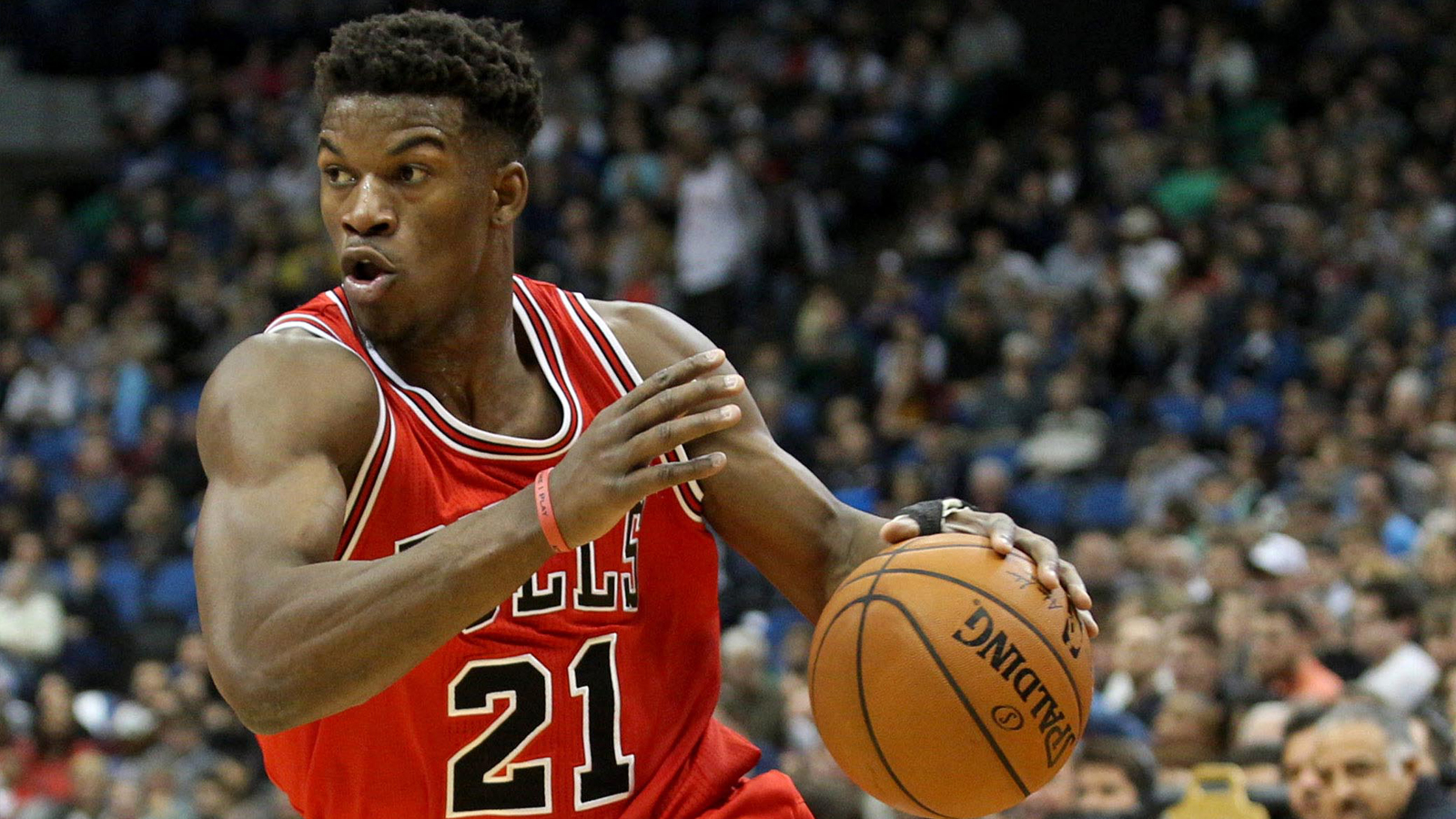 To anyone who might doubt the luster and allure of playing for the Los Angeles Lakers in beautiful southern California: It appears that you are wrong.
That's the case if Chicago Bulls wing Jimmy Butler's reported free agency desires are any indication, anyway — to say nothing of Sacramento Kings center DeMarcus Cousins reportedly being fine with a trade to Los Angeles.
But this isn't about Cousins, whose acquisition seems like more and more of a pipe dream for the Lakers with every passing day. This is about Butler, who is a restricted free agent this offseason and has been linked with the Lakers since the end of the season. Now, Mark Medina of the LA Daily News reports that Butler does indeed want to be in Los Angeles next season, but it'd be on a deal that would offer the Lakers little leverage or security — and it comes with a big Chicago-sized caveat:
"Although Butler wants to sign a one-year deal with the Lakers, according to a league source familiar with his thinking, the Bulls are expected to match any offer for the restricted free agent."
The length of the deal doesn't indicate that Butler would prefer to go elsewhere after one season in Los Angeles. Instead, it's a reflection of the current economics of the NBA. The salary cap is set to skyrocket in the coming years as the influx of TV money takes place. By signing a one-year deal this offseason, Butler would afford himself a chance to sign an even larger deal in the summer of 2016. And if the Bulls insist on matching, then he's only stuck in Chicago for one more year before becoming an unrestricted free agent.
The Lakers, then, might have to wait a little bit to add Butler to their roster. But it's nice to know such a dynamic young player still considers Los Angeles the place to be.
(h/t LA Daily News)
Photo Credit: Brace Hemmelgarn/USA TODAY Sports