Report: Blazers trade Mason Plumlee to Nuggets for Jusuf Nurkic, first-round pick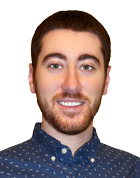 The Portland Trail Blazers have been mentioned as a team potentially seeking a young rim protector before the trade deadline, and it appears as though they've made a move to acquire one.
According to Adrian Wojnarowski of The Vertical, the Blazers are sending Mason Plumlee and a 2018 second-round pick to the Denver Nuggets in exchange for Jusuf Nurkic and a first-rounder in the upcoming draft.
Sources on @TheVertical: Portland sends Denver center Mason Plumlee and '18 2nd-round pick for Jusuf Nurkic and '17 first-rounder (via Griz)

— Adrian Wojnarowski (@WojVerticalNBA) February 12, 2017
By acquiring a first-round pick in addition to Nurkic, the Blazers will potentially have three picks in Round 1 this year.
Plumlee is in the midst of a career year, averaging 11.1 points, 8.0 rebounds and 4.0 assists per game. Nurkic, 22, averaged 8.0 points and 5.8 rebounds per game for the Nuggets this season.
Due to the fact that Plumlee will be a free agent after this season, the Blazers felt it was the right time to deal the big man – particularly because of the hefty luxury taxes they'd face if they re-signed him. By comparison, Nurkic is owed just $2.9 million next season.