Report: Anderson Varejao to refuse championship ring offer from Cavaliers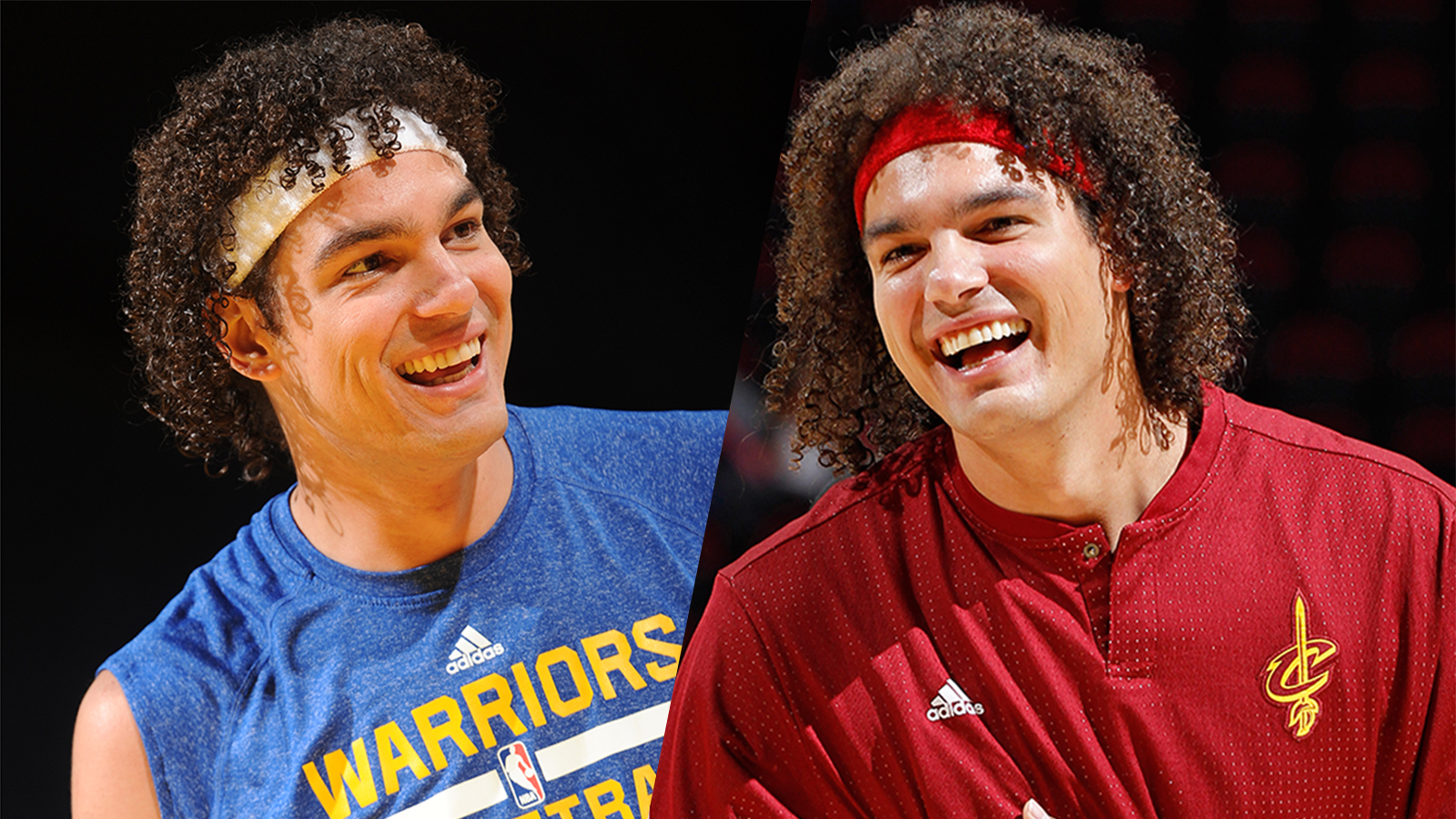 As if the Cleveland Cavaliers front office didn't have enough difficult decisions to make this Summer negotiating LeBron James' new contract, attempting to retain vital role players like J.R. Smith, and/or convincing Richard Jefferson to delay his retirement — one of the items is no longer on the docket: whether Anderson Varejao should receive a championship ring or not.
Varejao, as you will remember, was a fan favorite during his 12-year career with the Cavaliers franchise. However, after being traded to and waived by the Portland Trail Blazers halfway through the 2015-2016 campaign — Varejao signed with the rival Golden State Warriors, who ultimately were defeated by his former club in the NBA Finals.
Since there is no official NBA policy regarding owners gifting players rings, Varejao's situation was a peculiar one — as he was a player on the Cavaliers for a significant period of time this season, precedence suggests that he would be eligible to receive a championship ring despite being on the opposing side during the NBA Finals.
However, per Fox Sports Ohio's Sam Amico, it appears Varejao will refuse the offer from the Cavaliers — if presented…
Maybe he feels like he 'didn't earn it', or, maybe he feels like Benedict Arnold for switching sides … regardless of the reason, if this report ultimately deems to be true: you got to respect Varejao's decision to turn down this offer — as even if it doesn't carry any sentimental value because the team he was actually on the roster for during the Finals lost, he could accept the ring and sell it for the monetary value of what takes a lot of people in this country years to earn.
Varejao eligible to receive a championship ring from time with #Cavs, but told he has no plans to accept after finishing with #Warriors.

— Sam Amico (@AmicoHoops) July 17, 2016