Relive the Nuggets Handing the Warriors Their Third Loss Last Year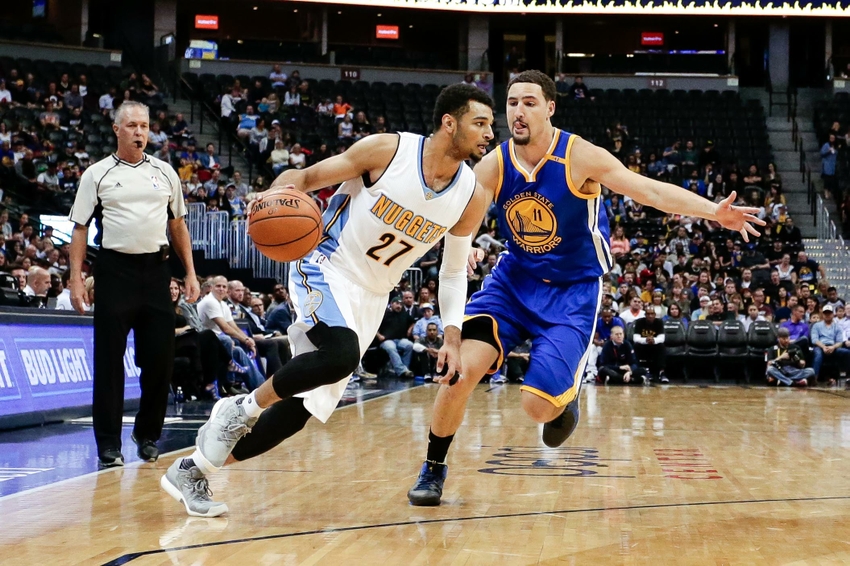 After a five game road trip the Denver Nuggets finally returns home to the Pepsi Center. Thursday, Nov. 10th at 7:00pm the Nuggets will take on the western powerhouse Golden State Warriors.
Last year Golden State only lost nine games all season and one of them was handed to them by the  Denver Nuggets.
Last season and this preseason, Denver has matched up surprisingly well with the Warriors. Denver lost one game by a close three points in Golden State, and won one in Denver last season.
This preseason Denver lost a nail biter in overtime to a Patrick McCaw buzzer beater. Despite the loss Denver had a lead at halftime and looked surprisingly good against this championship team.
Be sure to watch at 7:00pm to see if Denver can pull it off again.
This game could come down to the wire, but Denver must find a way to stop unanimous MVP Stephen Curry and multiple time scoring-champ Kevin Durant. The Lakers found a way to defeat Golden State in the Staples Center, so hopefully Denver can find the same luck.

This game is the current West Champs against the future West Champs, and we will have to watch closely as to how this matchup unfolds.
This article originally appeared on