Reggie Jackson returns to the Pistons… practice facility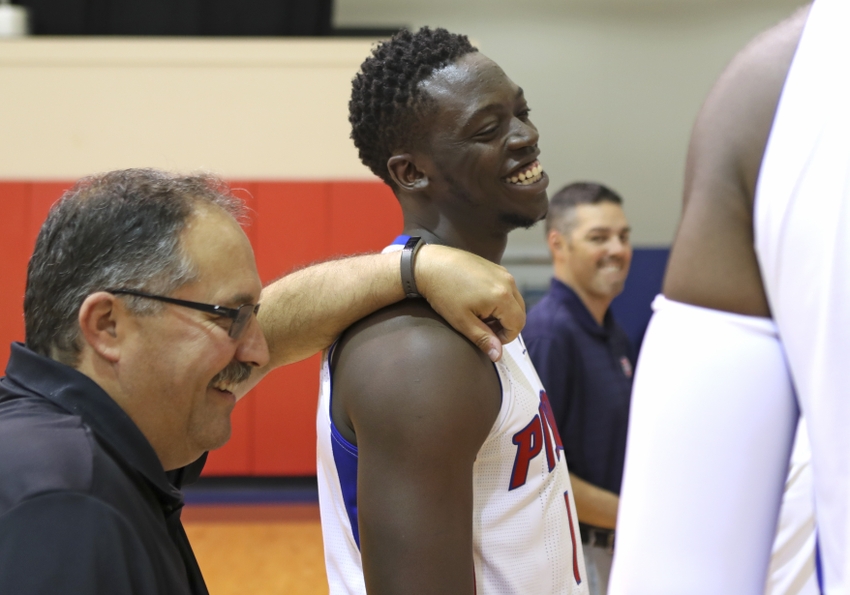 Detroit Pistons' point guard Reggie Jackson is back at the team practice facility, albeit on crutches. He's around the team again after receiving treatment.
The Detroit Pistons got some bad news right before the preseason began. Starting point guard Reggie Jackson was ruled out for 6-to-8 weeks with knee tendinitis, meaning he should miss 15-20 games.
While center Andre Drummond is the franchise cornerstone, Reggie Jackson might be in the running for most valuable Piston. The team's offense revolves completely around the Drummond-Jackson pick-and-roll, and Jackson's absence will hurt the Pistons' production mightily.
Jackson returned to the Pistons' practice facility on Wednesday, walking on crutches a day after undergoing plasma injections into his knee joint and his right thumb.
Jackson posted an Instagram video after the procedure in New York:
According to Vince Ellis of the Detroit Free Press, Jackson will be on crutches for the next 3-to-7 days and will miss next week's two-game trip to Atlanta and Philadelphia.
Now that Jackson is back in the Detroit area, his focus is on recovery.
"I think I was actually happier leaving the hospital yesterday than I have been in about a week," Jackson said. "Once I got the procedure, it was like a burden was let off, kind of a sigh of relief. Now it's back to recovery, back to thinking about getting back to the court."

Jackson described the tendinitis as a "sharp needle" stuck in your knee.
While the Pistons' offense is in better hands this season with Ish Smith in relief of Jackson than it would have been last year with Steve Blake, the team is hopeful for a swift recovery.
The sooner Jackson is back and healthy, the better off the Pistons will be.
This article originally appeared on