Reggie Jackson doesn't think the Pistons have a ceiling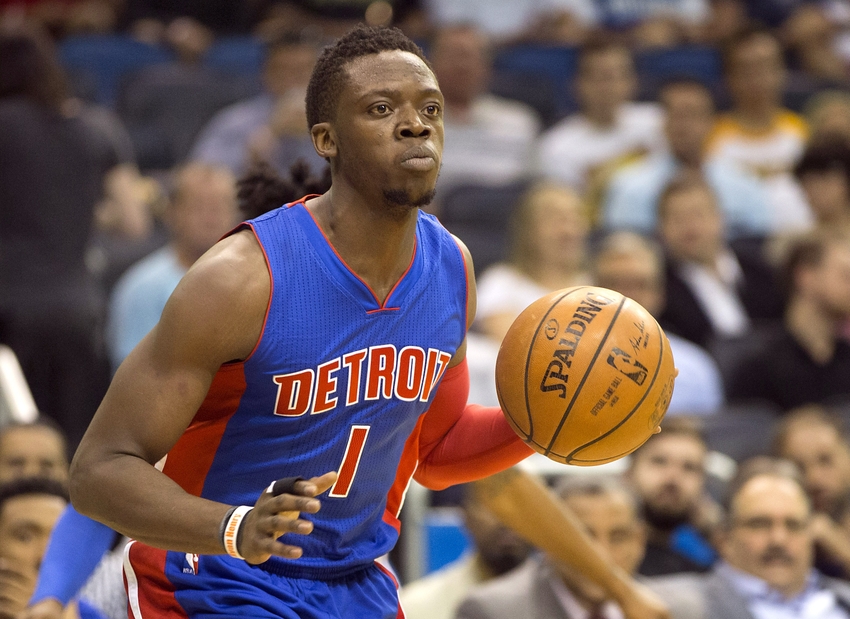 Reggie Jackson went on Sirius XM radio in late August and delved into his thoughts on the ceiling the Detroit Pistons have in the 2016-17 season.
Reggie Jackson was on Sirius XM Radio and discussed the upcoming season for the Detroit Pistons.
I don't believe there necessarily is a ceiling. We can as far as we want. But it's really going to come from internal growth as a team. Not just in skills but mentally, as well, and being ready for the burden of the season.

Just stay motivated through the season. Like I said, it's a long 6- to 9- month season, so you've got to stay locked in, stay geared, you're going to have your ups and downs, going to have your tough times, but you gotta rely upon everybody in the organization, especially the teammates that get you through it. You gotta be mentally tough and, if we can check each other, then I think we can have another great year … and have an even better year.
Jackson was spot on in this interview. The best thing about this quote was that you can see the hunger, you can see the mental toughness, you can see the will and want to win. Another positive is that Stan Van Gundy has brought a group of players together that have formed such a bond since their time here, that when mental struggles arise, I am sure they will all be working together.
I know going into the playoffs last year, myself, I was the only starter who had been in the playoffs. And just seeing the expressions of thee guys throughout being there, seeing how they handled the playoffs, even though it was a short, four-game stretch, I think we were ready.
Looking back at the first round series against the Cleveland Cavaliers, the Pistons were ready, and you can see their mental toughness, at least for the starters and Stanley Johnson.
But this year's Pistons team is different. They all have a little  more experience than they did last year, and with their recent acquisitions they now have a deeper bench.
When watching the Cleveland series, there were two main aspects that the Pistons were glaringly bad at. They needed a player to matchup against Kevin Love, and their bench was a mess. Marcus Morris and Tobias Harris didn't do a bad job on Love, but they are not true power forwards, like a Jon Leuer.
Also, Ish Smith brings in a different dynamic in terms of pace that Steve Blake could not provide. And last but certainly not least Boban Marjanovic can give a different look for the Pistons and even more size and depth.
A lot of NBA fans might think Reggie Jackson is delusional for saying this Piston's team doesn't have a ceiling, but he may have a point.
Not only will the Pistons have starters with another year under their belt, a bolstered bench, and experience from last year's playoffs, but they will be even hungrier.
This is a team filled with players who will back down from no one, and never stop going at it as they have made plenty of rivals throughout the league.
Whether it's Reggie Jackson going at the Oklahoma City Thunder, or Stanley Johnson going at Cleveland, or Marcus Morris going at the Indiana Pacers. They will not back down from anyone and will always fight.
With Detroit's potential, depth, and hunger, the sky really can be the limit for this Detroit Piston team.
This article originally appeared on