Recap: Sacramento Kings Get Stymied By The San Antonio Spurs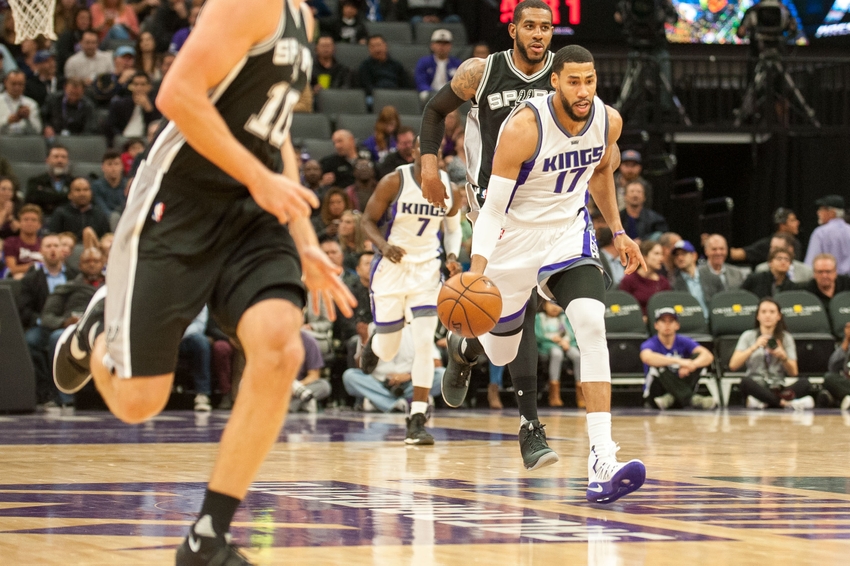 The Sacramento Kings were unable to get off to a good start to their five-game homestand as they lost to the San Antonio Spurs tonight by a score of 110-105.
Notable performances from the Spurs this evening were LaMarcus Aldridge who scored 21 points, Kawhi Leonard who scored 20 points, and Pau Gasol who recorded 24 points and 9 rebounds.
Notable players from the Kings' roster were Darren Collison who recorded 10 points and 6 assists, Matt Barnes who scored 15 points, and DeMarcus Cousins who recorded 26 points and 17 rebounds.
Here are some more noteworthy facts pertaining to tonight's contest.
Both teams recorded field goal percentages of over 48%
Sacramento outrebounded the Spurs 46-37
Sacramento turned the ball over 17 times compared to San Antonio's 11
San Antonio outscored Sacramento in the paint 40-36
Rudy Gay had his first hiccup of the season by scoring just 11 points off 3-11 shooting
Tonight's defeat is the 8th consectutive loss for the Kings against Spurs
Sacramento's bench scored 57 points tonight
Overall, the Spurs are still a good team, even without recently retired Tim Duncan, and they proved that tonight by outplaying a winnable opponent in the Kings.
Silver Lining: Sacramento did continue to fight until the very end of tonight's game and have definitely shown more effort in their play compared to previous seasons.
Hopefully, for Sacramento and their fans, the Kings can bounce back Friday night as they face off against the Los Angeles Clippers. Maybe a rivalry game will get the purple and white to buckle down even more and execute at a higher level.
This article originally appeared on