Realistic Free Agent Targets for the 2017 Offseason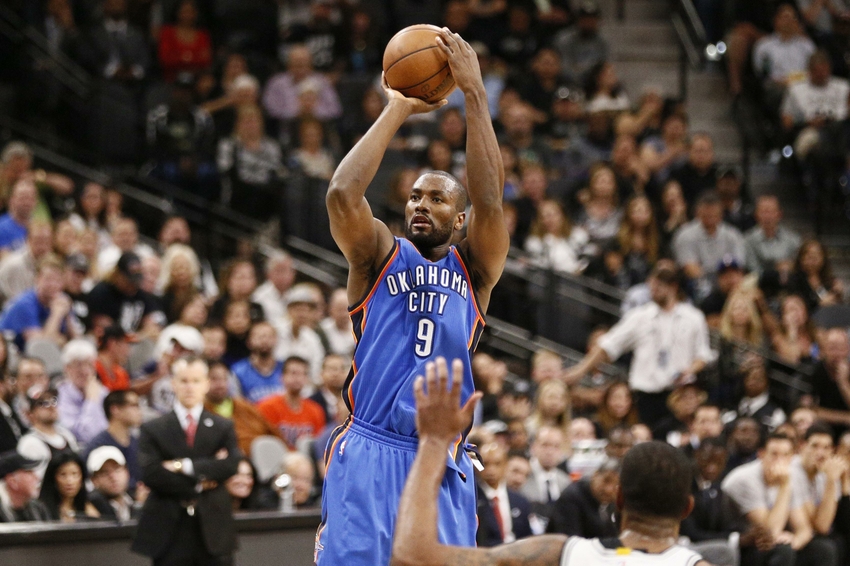 The Philadelphia 76ers will head into the 2017 offseason with needs at guard and small forward. Here's a look at some realistic unrestricted free agents on the market in June.
This upcoming offseason, the Philadelphia 76ers will have a great opportunity to possibly have two top ten picks in a guard and forward filled draft. Players such as Markelle Fultz, Frank Ntilikina, Dennis Smith Jr., Lonzo Ball, De'Aaron Fox, and Malik Monk will be top targets in the draft at guard. Josh Jackson and Jayson Tatum will headline the draft for small forwards.
That said, a starting lineup of rookies and 2nd year players (Ben Simmons and Joel Embiid) will endure struggles. With solid veterans hitting the free agent market this offseason, who are some realistic targets for the Philadelphia 76ers?
More from The Sixer Sense
Yes, Jrue Holiday. The 8 year veteran spent four years with the 76ers, even leading them into an Eastern Conference Semifinals matchup in 2012-2013, where they took the "Big 3" of the Celtics to 7 games. He had his top year with the team that year as well, averaging 17.7 points per game, 8.0 assists per game, and 4.2 rebounds per game. Keep in mind, Holiday was only 22 years old this season and appeared in his first All-Star game.
Then, that offseason, Holiday was traded. For a 2014 1st round pick, and Kentucky sensation Nerlens Noel, the New Orleans Pelicans acquired Jrue from the Sixers. With that 2014 pick, the 76ers selected Michael Carter-Williams, the eventual Rookie of the Year (who closed the year with the Bucks)
MCW is no longer on the team, and Nerlens Noel is likely going to be traded sooner than later. With needs at guard, and young guards going to be drafted at a similar age Holiday was drafted at, he could be the perfect veteran guard for the 76ers.
Holiday is 26 years old still, and has had a solid four years with the Pelicans battling through injuries. He is an unrestricted free agent, and will probably be interested in testing free agency. Hopefully, he could be interested in joining his former team, and being the perfect off the ball point guard and perimeter defender the 76ers need.
Serge Ibaka is a 27-year-old true power forward. Now, I know we all don't want another big man on the team, but if Noel or Jahlil Okafor is dealt, Ibaka may fit in. He has playoff experience, and was traded this offseason to the Orlando Magic from the Oklahoma City Thunder. He is an unrestricted free agent, and may be interested in testing free agency.
Ibaka could be the perfect compliment to Joel Embiid. He is a great low post defender, rebounder, and can stretch the floor with outside shooting. A combination of what Noel and Okafor are, he could be a target for the 76ers his offseason.
The last free agent target for the 76ers this offseason is Kyle Korver, another former Philadelphia 76er. Korver is absolutely a knockdown shooter, and definitely one that will space the floor. He does have some age at 35 years old. It wouldn't be a bad idea for the 76ers to try to land him to a low money, one year deal.
Korver can be another great compliment to what Simmons game is projected to be like. He is a catch-and-shoot specialist. He can be the shooter Ben Simmons loved to kick it out to in summer league.
This article originally appeared on