Re-signing Elton Brand Best Offseason Move By The Philadelphia 76ers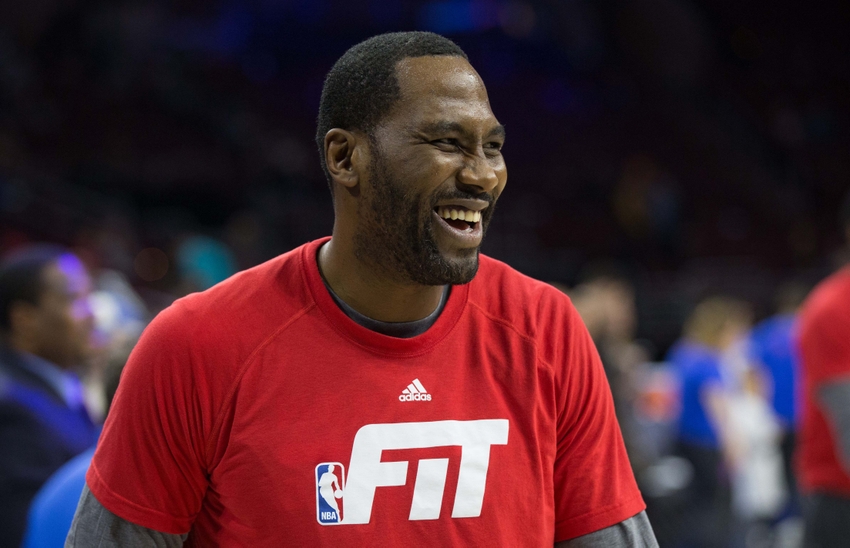 Elton Brand was the best veteran presence the Philadelphia 76ers have had during their rebuild. Bringing him back will help the team complete the rebuild.
Margaritas on the beach are not in the cards for veteran center/power forward, Elton Brand. According to one source, it has been reported that Brand has decided to stage off retirement for one more season with the Philadelphia 76ers. The Sixers made so many moves this offseason, that this one may seem insignificant. This is not the case — this is the most important signing the team made.
Ben Simmons' Peers Don't Recognize Greatness, but Veterans Do
The Philadelphia 76ers  drafted Ben Simmons first overall during the summer and president of basketball operations Bryan Colangelo also brought in Dario Saric, Jerryd Bayless, Sergio Rodriguez, and Gerald Henderson. Other additions that Colangelo brought in by either the draft or free agency are Timothe Luwawu-Cabarrot, Anthony"Cat" Barber, Shawn Long, Brandon Paul and two future second round picks. Colangelo relinquished dead weight on the roster with the Kendall Marshall trade and he also parted with veteran Carl Landry.
Let it be clear that most of the players previous mentioned in the paragraph above, as well as the group of centers the Sixers have are much better players and have much more potential than Brand. He was not brought back to make an impact on the floor, but rather to lead the locker room.
Brand was great for Jahlil Okafor, Nerlens Noel, and Joel Embiid last season, but he can also help guide Simmons. Brand was a phenom when he entered the league in 1999, so he will help guide Simmons from rookie mistakes on and off the court. This is not to say Simmons would not succeed without Brand. He will help install a level of professionalism quickly in Simmons versus the years it would take without him.
Brand is not the All-Star player he used to be. That's not to say he cannot play, but the reason why Colangelo brought him back was to lead this team of young players and journeymen. Leadership will make or break this rebuild that Colangelo is continuing in Philadelphia. Poor leadership in the past with the Sixers, as well as, other franchises have put rebuilds to ruin. This is why Brand returning the best move the Philadelphia 76ers made this off season. A franchise can have all the right pieces, but if there is poor leadership then any team will fail.
More from The Sixer Sense
This article originally appeared on