Rasheed Wallace has not forgotten about Flint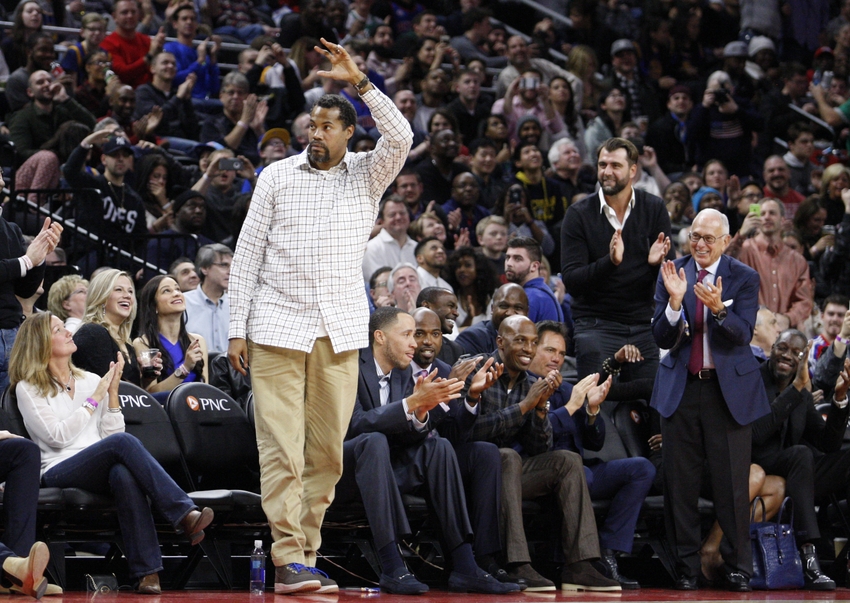 The buzz about Flint, Michigan has faded as media has moved on to other things like the coming election. Many have forgotten the plight of the population of Flint, but former Detroit Pistons' star Rasheed Wallace hasn't.
After some players retire, they move on and never a thought is paid toward their former team or fan base. That's never been the case for Rasheed Wallace and the Detroit Pistons.
Wallace and the Pistons have managed to remain close after his departure after the 2008-09 season via free agency. He returned as an assistant coach for the 2013-14 season under Stan Van Gundy. He also returned to the Palace twice last season, for Ben Wallace and Chauncey Billups' jersey retirement ceremonies.
Rasheed Wallace has also maintained close ties with the community of Flint, Michigan. The community is about 35 miles north of the Palace of Auburn Hills on I-75, and it has found national infamy thanks to the unthinkable poisoning of its water supply due to cost-cutting measures by the government of Michigan.
Wallace has put his money, time, sweat and effort where his mouth is when it comes to Flint. He has made multiple trips with moving trucks full of pallets of bottled water with teammates, former NBA players and friends. He's driven water from his home in North Carolina, and he's bought out the entire water supplies of Metro Detroit Targets and Walmarts.
When he delivers water, he doesn't drop it off at town hall or at local churches, he takes it to the people and delivers door-to-door.
During the most recent visit to Flint, Sheed brought former NBA player Steven Jackson and ESPN's Rachel Nichols to document the trip, in addition to his crew of helpers. While it's beneficial to have the eyes aimed at Flint that ESPN can provide, Wallace (ironically) operated with a filter. On Monday, Rasheed Wallace's filter came off.
Monday afternoon Wallace penned a piece on the plight of Flint for The Players Tribune. It will move you, it will anger you and it will enlighten you to the daily existence the people of Flint are still experiencing, long after the cameras have moved on to the next big-ticket outrage.
Mind you, Wallace unfiltered is an experience with some profanity, but here's hoping that what offends you in his piece is what the people of Flint are enduring, not the language with which he expresses it.
This article originally appeared on