Raptors pace of play not fast enough, says critic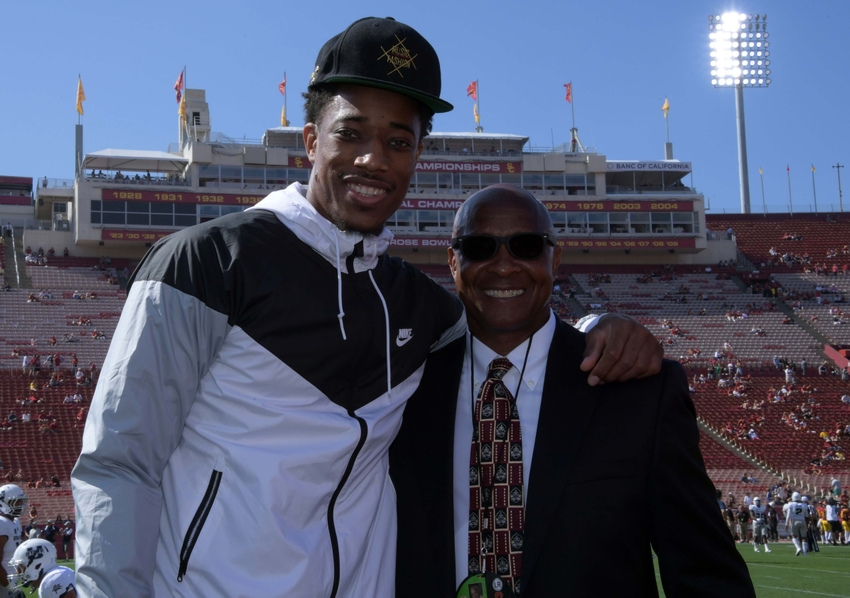 The Raptors are relatively young, have lots of ballhandlers, and enough guys who can finish at the hoop. So why aren't they running more?
Zach Harper at CBS Sports has taken an in-depth (to the point of drowning) look at ten NBA teams and their pace of play. He's decided five were too fast last season and five too slow. One of the laggards was the Toronto Raptors.
I like transition hoops a great deal, but not necessarily culminating in a lay-up. An easy bucket is always welcome, but these days you need more. If the Raptors can get out in an odd-man rush (as the hockey people say), I'd be just as happy to see TRoss or Norman Powell pull up for an uncontested 3-ball.
I suspect Harper hasn't seen many Raptors games, or he'd have a better sense of the problem the Raptors have trying to score in transition. DeMar DeRozan, who has the ball more than the average point guard, let alone a shooting guard, has historically been a poor (some might use a stronger adjective) shooter from beyond the arc. Harper compliments DD on his ability to score in transition, but doesn't comment on his mix of shots.
Much depends on DeRozan & bigs
A healthy DeMarre Carroll will have a significant impact on the Raptors' ability to be a "7 seconds or less" scoring team. He can motor, hit the long ball, and is very good at slashing to the basket for a pass. DeMar came in for a lot of criticism for playing too much iso-ball last year. With Carroll in gear in '16-17, DeMar's ability to move the ball will be imperative for team success, particularly on the break.
Defensive rebounding will be critical to any plans coach Dwane Casey might have for faster baskets. A pairing of Jared Sullinger and Jonas Valanciunas should be able to grab more than its share of boards. Neither is a long passer of the skill of say, Kevin Love, but hopefully that will come in time.
More from Raptors Rapture
One positive aspect of fast-break (the old-fashioned term for "transition") hoops is the chance for big men to release the ball, and stay at home for a breather. After all, if your guys can't score in a 3-on-2 when they are already half the court in front, what can JV do to help? He and Jared might as well hang back and protect the integrity of the defense.
In sum, Harper's point about the Raptors needing to take greater advantage of their speed and youth is valid, but may happen of its own accord. I don't foresee a need to restructure the offense.
This article originally appeared on