Raptors extend win streak to four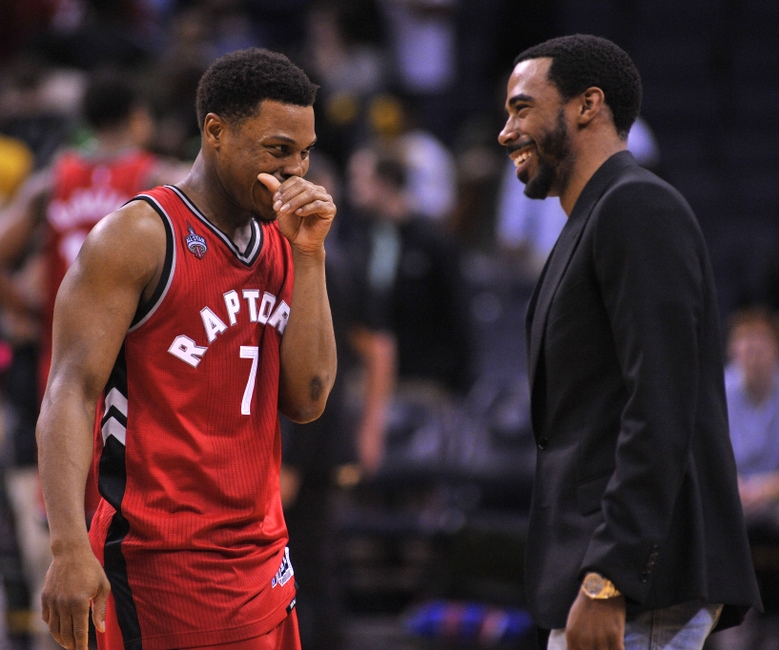 The Raptors took their time getting the shorthanded Grizzlies under control, but the home team owned the second half. The result was a healthy victory.
It was long and one of the more boring games of the season, but the Toronto Raptors were able to come away with a victory over the Memphis Grizzles by a score of 120-105, improving to 12-6 on the season.
The Raptors had a seven-point advantage heading into the fourth and were eager to put away the Grizzles early but Marc Gasol and company weren't cool with that. Cutting the Raptors lead to just one at 91-90 it seemed as if this game was on pace to go down to the wire.
Toronto's hot shooting helped them avoid a close contest as they connected on 16 three's on 50% shooting in this contest. A DeMar DeRozan kick to DeMarre Carroll in the corner sealed the Grizzles fate, extending their lead to 12 with 4:10 remaining. It was smooth sailing from there as the Raptors picked up their fourth straight win.
Lots of Raps hit scoresheet
The backcourt duo of Kyle Lowry and DeMar were nonetheless impressive. They combined for 53 points, 14 assists and 12 rebounds on 14-22 shooting from the field. At this point it would be a crime if they both weren't back at the All-Star Game representing the Raptors this year in New Orleans.
While Lowry and DeRozan being in great shape, three other players were able to aid and score in double-figures: Cory Joseph, Patrick Patterson and Carroll. Patterson of the three dropped 14 points on 4-8 from deep and collected a game-high 13 rebounds. Might it be safe to say Patterson has found his groove? Perhaps, but let's not jinx it at this point.
One glaring concern on the night was the 18 turnovers the Raptors committed. From a team that was ranked third lowest in turnovers before tonight's matchup, it is truly unacceptable. It would've been one thing if the Raps were committing turnovers while trying to create something offensively; but in reality it was just careless decision-making on numerous occasions that led to so many turnovers. One would expect head coach Dwane Casey to be giving his guys a earful after tonight's handling of the basketball.
To sum up tonight's win in a couple of words: Ugly, SMH, Free Pizza!
The Raps face off against the Los Angeles Lakers on Friday at 7:30 EST as their six-game home stand continues.
More from Raptors Rapture
This article originally appeared on