Raptors' disappointments so far this season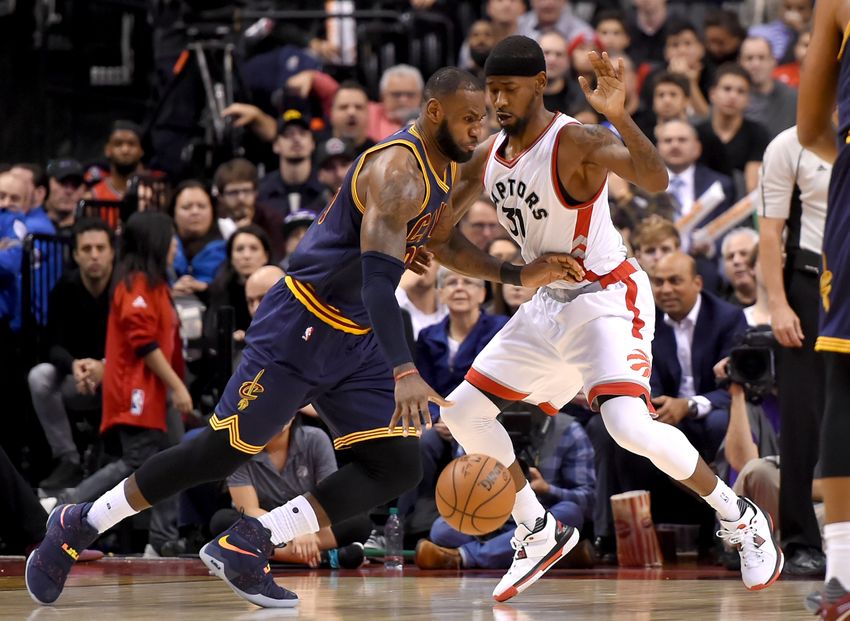 The Raptors have been strong, but not mighty. What are the biggest disappointments to date which have kept them out of title conversations?
We examined the Toronto Raptors pleasant surprises recently, and now we must turn to those matters which have brought disappointment at least, and occasional dismay.
No signature victories
I suppose I'm over-reacting, but I'm irked no end to read constantly in the NBA press about how a Golden State-Cleveland finals replay is all but certain.
However, the Raptors haven't offered enough proof for a creditable dark-horse counterargument. The team has played the Cavaliers 3 times, and the Warriors and L.A. Clippers once each. The result: 5 losses. Those 3 teams are the class of the league. If the Raptors crave respect, they need to grab at least one victory from the three games which remain against those teams. And a win against perennial powerhouse San Antonio would be impressive as well.
Defensive rebounding
You knew it was bad, just from seeing the infuriating number of second- and even third-chance opportunities the Raptors have donated to grateful opponents. How bad? Toronto ranks 27th in defensive rebounds per game [PG] with 31.9. The stat may be dismissed as a outlier, given the company the Raptors are surrounded by (Sacramento & Miami ahead, Washington, Dallas & Minnesota behind – bottom dwellers all). I don't agree – rebounding matters, particularly to a team with championship aspirations.
The Raptors have been lucky, having allowed 13.5 points PG on second chances. That's "only" 19th.
No breakout seasons
Jonas Valanciunas and Terrence Ross – a pair of young and talented Raptors (over)due to put up big numbers as the team breaks into the "credible champions" category? Not so far. Neither man has shown he's ready for his closeup.
The best Raps have been Batman and Robin in the backcourt. Both Kyle Lowry and DeMar DeRozan have elevated their games. Obviously, that's wonderful but they need help, and they get it only sporadically.
Still short of long-distance shooting
Here's an outlier stat: the Raptors, who are fourth in points PG, sit 22nd in three-pointers attempted. The three teams ahead in points, Golden State, Houston and Cleveland, are fourth, first and third, respectively in the "attempted" category.
I suppose that's proof of the power of the Raptors mid-range game, but I think it's worrisome. DeRozan has been getting better at drive-&-kick decisions. Let's hope that continues. DD should be able to set a personal record in assists PG. We've got enough people who can make the shots; they need the attempts.
Conclusions
After 23 games, the Raptors are 16-7, compared to last season's 14-9. They are averaging 111 points PG, compared to 102.7 PG for all of last year. A high-powered offense is masking some serious defensive issues. The pleasant surprises outnumber the disappointments, but not by much.
More from Raptors Rapture
This article originally appeared on