Raptors at Wizards live stream: How to watch online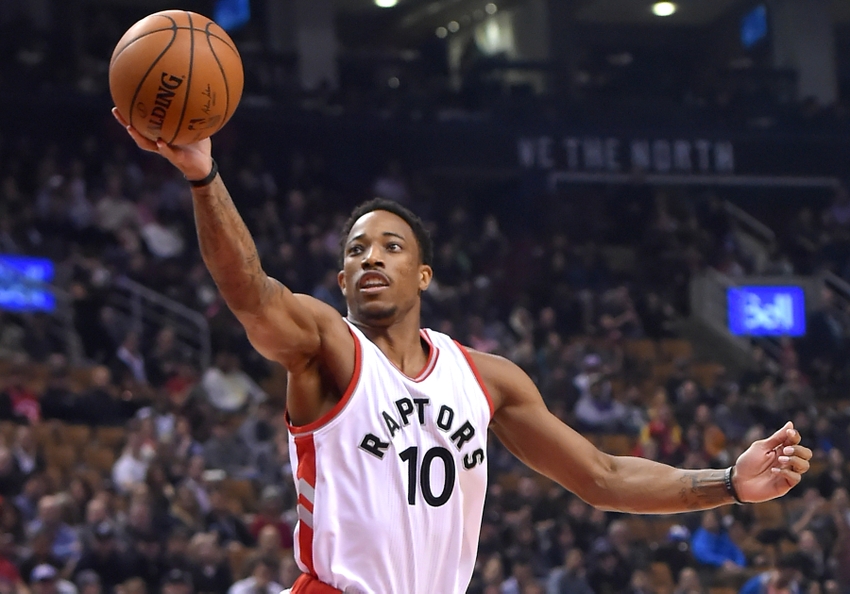 The Washington Wizards will play their home opener against one of their biggest Eastern Conference rivals, the Toronto Raptors. Here's how to watch online.
The Washington Wizards and Toronto Raptors are heading in opposite directions this season. The Wizards are 0-2 with losses to the Atlanta Hawks and Memphis Grizzlies, while the Raptors are 2-1 with their only loss coming to the Cleveland Cavaliers. However, they had to fight tooth and nail against the Denver Nuggets.
The Raptors have a pretty home-heavy schedule to start the season – five of their first six games are at the Air Canada Centre. But their first road game will also be the Wizards' first home game, and that might be just what they need to spark a turnaround.
Toronto proved why they have the best backcourt in the East when DeMar DeRozan and Kyle Lowry combined for 62 points against Denver. It was also DeRozan's third straight game with at least 30 points, as he's clearly taken exception to being ranked 46th in SI's preseason rankings. While Raptors fans were just as outraged as him over that, they're happy that it's resulting in this version of DeRozan.
Washington's backcourt of John Wall and Bradley Beal is just behind Toronto's in terms of on-court talent, but not in terms of off-the-court friendship. However, they must put their differences aside if they want to take out the Raptors.
Their first-round sweep of the Raptors feels like forever ago, especially since Toronto just made it to the Eastern Conference Final while the Wizards missed the playoffs altogether. They've also owned the Wizards in the regular season, with their last loss coming back in 2014.
This game will only be carried in the local markets. That means the best way to watch this game is through NBA League Pass. With their free preview now over, it requires a paid subscription to watch.
Date: Wednesday, November 2
Start time: 7:30 p.m. ET
Location: Washington, D.C.
Stadium: Verizon Center
TV Info: Check local listings
Live Stream: NBA League Pass
Despite the one-sided nature of this matchup, it's always exciting when these two backcourts get together. With DeRozan playing the way he is right now, that should be no different.
This article originally appeared on