Should Raptors target Anthony Bennett in trade from Timberwolves?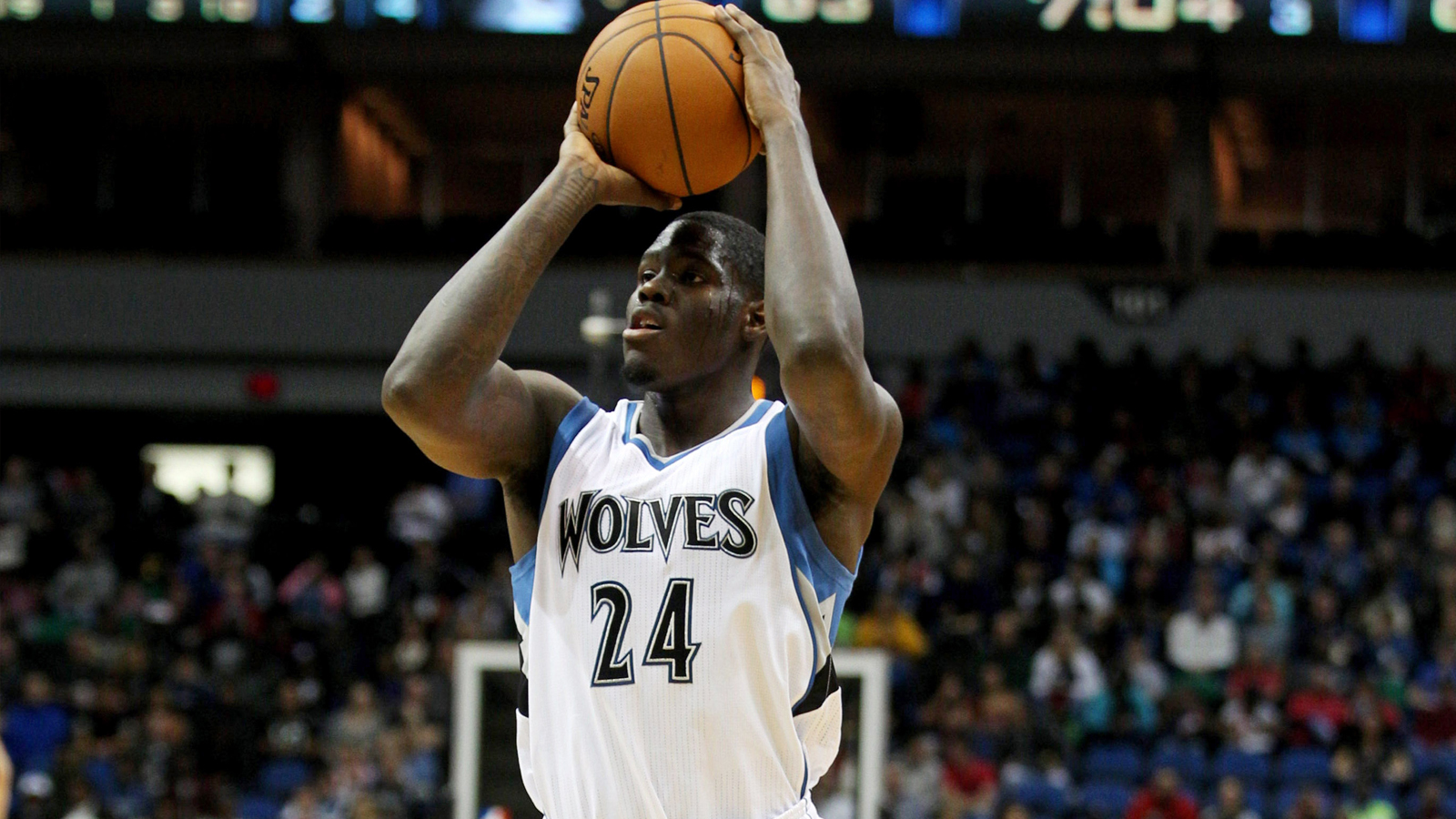 Anthony Bennett was selected with the No. 1 pick of the 2013 NBA Draft, but hasn't come close to living up to the lofty expectations that come along with that status.
Bennett averaged just 4.2 points in 12.8 minutes off the bench in his rookie season with the Cavaliers, before being traded to Minnesota last summer as part of the Kevin Love deal. But even with the rebuilding Timberwolves, Bennett played sparingly.
It's been widely reported that the Timberwolves would move Bennett in trade for the right price. Conrad Chow of Raptors Rapture wonders if Toronto should look potentially look at bringing the Canadian home.
"With Patrick Patterson and Luis Scola, the Toronto Raptors could certainly explore the idea of improving at the power forward position. Patterson can stroke the ball well from deep but offers no long term upside. Meanwhile, Scola is a stable presence and an intelligent player, yet he doesn't fit as a future piece for the Raptors."
"The Raptors should evaluate their own guys as well as monitor Bennett's stock. Bennett was drafted first for a reason and his recent international play suggests there is still untapped potential in his tank. Furthermore, his chemistry with current Raptor Cory Joseph and their on-court success in international matches is worth considering. Maybe the Raps could bring him home in the near future."
This is not a rumor, but merely an exercise in exploring one potential way of improving the roster.
Because of where Bennett was drafted, Minnesota will likely want something of value in return. But if the Timberwolves look to move him later this season, and if the Raptors believe they can develop him, a pairing may at some point make sense for both sides.
(h/t: Raptors Rapture)