Raptors (28-13) at 76ers (13-26): Preview
Brian Boake/FanSided via Raptors Rapture

Fansided
The 76ers have been a woeful team for 5 years, with records that resemble those of an expansion squad. However, they are competitive recently, and won't be a pushover.
The Toronto Raptors are enduring a 3-road-games-in-4-nights torture chamber. Tonight is Game 2, against a team which until very recently was cannon fodder for all but the NBA's worst squads.
Not any more – the Philadelphia 76ers may have turned the corner. They have won 6 of their past 8 games, which is their best stretch of positive results in many years. On December 8, they were 4-18 as they stepped on the floor in New Orleans, so they have been competitive for some weeks.
Better or just lucky?
I don't think their improvement is a fluke. Philly fans have waited two years to see Joel Embiid, and the payoff has been immediate. Unless he suffers another injury (and management is keeping him on a minutes count to avoid such a fate), the monster, mobile center should run away with the Rookie of the Year award. Note Embiid's Croatian frontcourt mate Dario Saric is listed as the third-best rookie on the ladder.
The 76ers have an acknowledged problem with their team's balance, or lack of it. There aren't enough minutes for their glut of talented young big men like Nerlens Noel and Jahlil Okafor; meanwhile, their guards might best be described as undistinguished.
Sergio Rodriguez was out of the NBA for years, but was brought back by a desperate Philly front office to handle the offense. T.J. McConnell can't complain about lack of opportunity, though he'd best seize what he's been given. I think he'll be relegated to mop-up duty or worse once the 76ers find a real point guard.
Nik Stauskas has yet to recreate his legendary college status as a 3-point shooter, and his career may yet go the way of Jimmer Fredette (i.e., D-League, then out). He'd be better with a PG who could drive and kick, allowing Nik more open looks from deep.
3 keys to Raptors victory
Stay tough against Embiid, but don't foul him. Unlike most young big men, Joel makes his free throws (a robust 78.6%) so if he's going to score, and he will, let him. He's allowed a maximum of 28 minutes per game due to concerns over re-injuring his foot, so allow him some deuces. Just don't turn them into 3-point plays by vain attempts to block his shot.
Pressure the ball. The 76ers surrender 16.3 Turnovers Per Game, the second-worst number in the league. By contrast, the Raptors are tied with the Pistons as the NBA's most careful squads, with 11.4 TPG. Toronto used turnovers to run roughshod over the Knicks the other night, and can do it again.
Mix it up on offense. Playing this team is not like facing Brooklyn; the 76ers actually have sound interior defense. I'd like to see DeMar DeRozan pile up the assists by getting into the paint, then dishing to DeMarre Carroll, TRoss, etc. The Raps should have 7 players in double figures against Philly.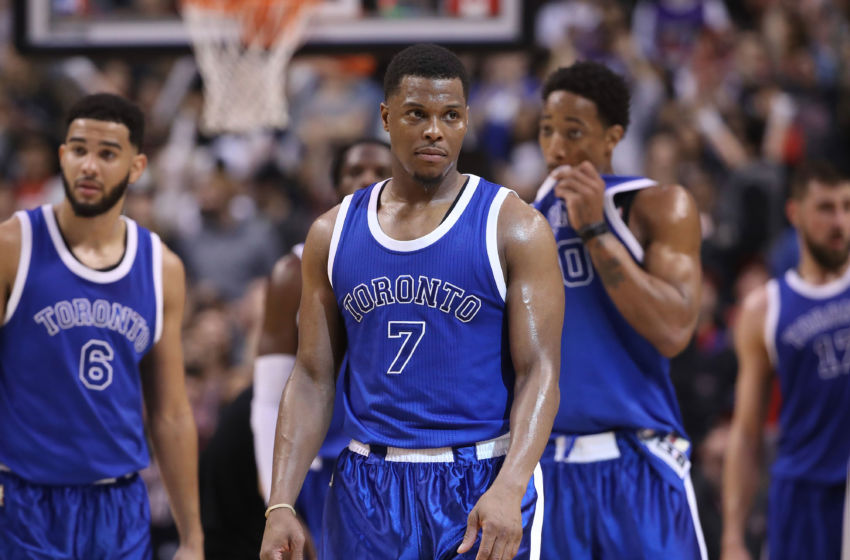 Conclusion & Final Score
The 76ers have prospered recently on merit, but also by facing a bunch of weak sisters. Toronto can and will continue its mastery of Atlantic Division opponents. Kyle Lowry, who didn't play against the Nets, should be fresh and motivated to beat his home town team.
One caveat: Lucas Nogueira's status is unknown. He took an elbow in the face in Brooklyn and didn't return. Will the Raptors call up a D-Leaguer?
Raps 117 – 76ers 108
More from Raptors Rapture
This article originally appeared on