Raptors (27-13) at Nets (8-32): Preview
Brian Boake/FanSided via Raptors Rapture

Fansided
The Raptors need to avoid a letdown in Brooklyn. The tattered Nets should be easy prey, which will get the road trip off to a proper start.
Two teams headed in opposite directions meet tonight at the Barclays Center in Brooklyn, NY. The Toronto Raptors are trying to build on a modest 3-game winning streak, while the hopeless Nets have lost 10 straight.
The Nets have not held any opponent under a century during their latest losing streak. Worse, their last two losses, to the Raps and Rockets, have seen them surrender 132 and 137, respectively. That brings their average points against to almost 115 Per Game [PG], a pitiful number.
Brooklyn isn't exactly an offensive juggernaut, either. Their starting backcourt of Spencer Dinwiddie and Joe Harris average 14 points PG combined. That's half of DeMar DeRozan's individual average.
3 keys to Raptors victory
Defend out to the 3-point line. The Nets have no hope otherwise, so they attempt the second-highest number of long balls in the league. They make 11.2 PG, which ranks fifth. Close out on Bojan Bogdanovic, Trevor Booker and others. There's no Plan B.
Crash the boards. If you suspected the Raps' rebounding numbers are poor, you're right. Toronto is tied with Orlando for 21st, a full rebound PG behind the Nets. With Bebe and JV expected to start, there's no excuse for not hauling down a big number. Yes, there will be long rebounds because of the Nets' love of 3s, which means our swingmen need to box out almost to the arc.
Get on them early. The Raps destroyed whatever hopes the Knicks may have had about mounting a comeback by clamping down on D in the third quarter. Let's not wait that long against this sad collection.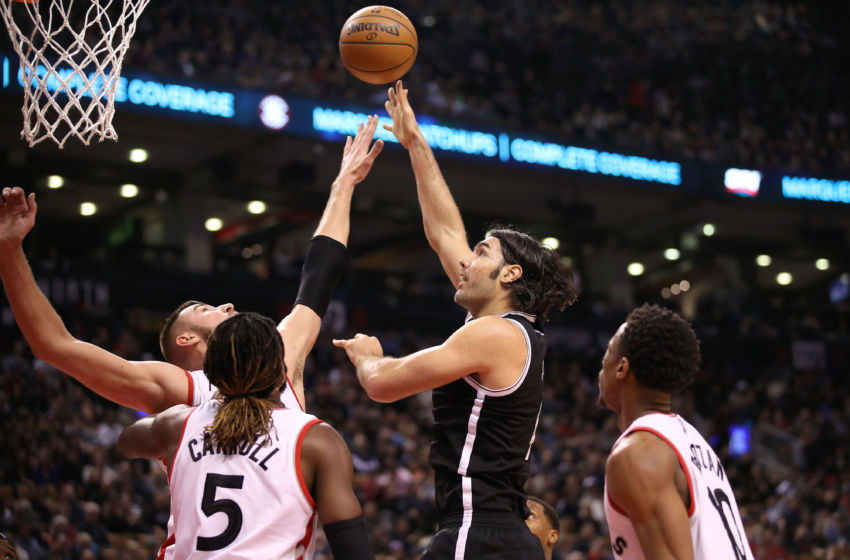 Conclusion & Final Score
The Raps allowed Brooklyn to hang around until the fourth quarter last week. I don't think that's going to be the case this time. With Jeremy Lin, the Nets are bad. Without him (he's gone indefinitely with a hamstring problem) they are the NBA's worst team.
Raps 122 – Nets 96
More from Raptors Rapture
This article originally appeared on